ditty bags ?
Personally, I love them. So I have decided to sew a couple of them
using some of my new fabrics and since I don't like to waste the smallest scrap of fabric,
I also sew two smaller ones !!!
******
EDIT July 16th 2015: RESERVED, THANK YOU !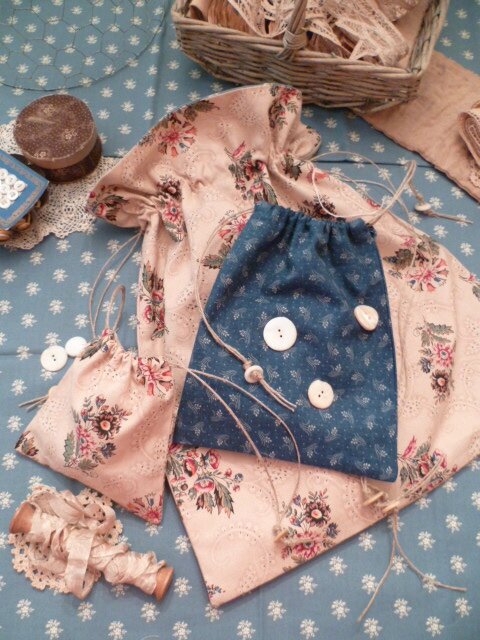 More Pics !!! Click to enlarge !!!
Outside:Enduring Legacy by Judie Rothermel for MB

Inside: Threads of Time by Julie Hendricksen for Windham Fabrics
Have a great day !!!!!!!!!!