Do you think it is pretty ?
(That's what Ma asked Laura and Mary when they saw a Christmas tree for the first time...)
Happy birthday to Caroline Ingalls who was born on December 12th ...
*****
The completed pillow is sold, thanks.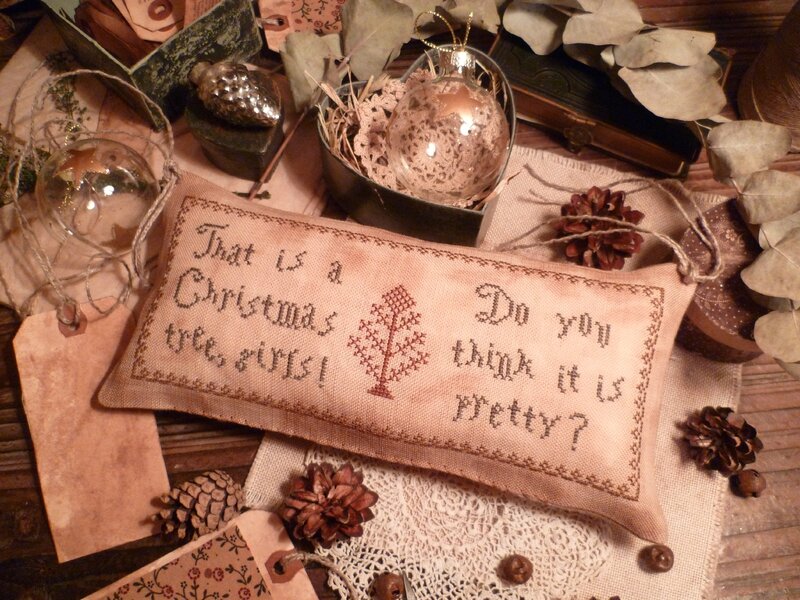 *****
Thanks for stopping by ! Have a great day !