... into Carrie's stocking"
Laura Ingalls Wilder
On the Banks of Plum Creek
*****
Sold, thank you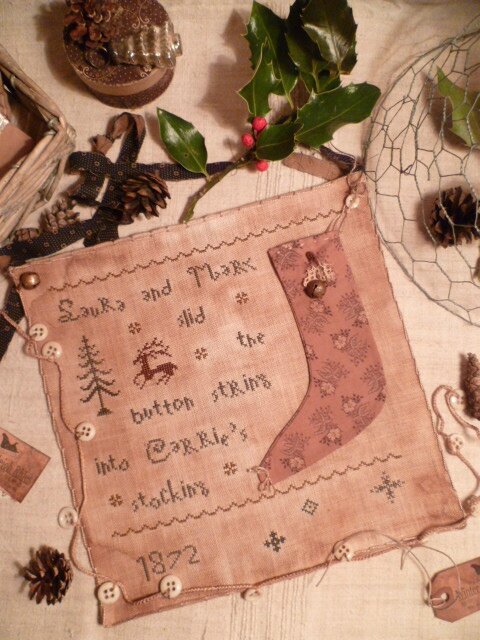 I got inspiration from the button string story ...
I loved both the idea of crocheting a button string using my vintage button
and the fact of sewing a little stocking in which I could put the button string.
Happy Stitching my friends !!!!