"And in the very toe of each stocking ... was a shining bright penny."
Laura Ingalls
******
Many of you have appreciated my first Christmas pouch ...
and since then,I have kindly been asked to create an other X-mas pouch pattern ...
Your dream has come true my dear stitching friends and today,
I am happy to present this lovely pouch ...
inspired by a little pioneer girl called Laura Ingalls
******
This pattern is available in my Etsy Shop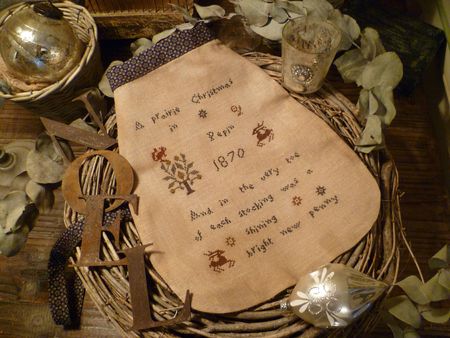 Happy stitching my dearest friends !!! Thanks for visiting ...