15 juillet 2015
ditty bags ?
Personally, I love them. So I have decided to sew a couple of them
using some of my new fabrics and since I don't like to waste the smallest scrap of fabric,
I also sew two smaller ones !!!
******
EDIT July 16th 2015: RESERVED, THANK YOU !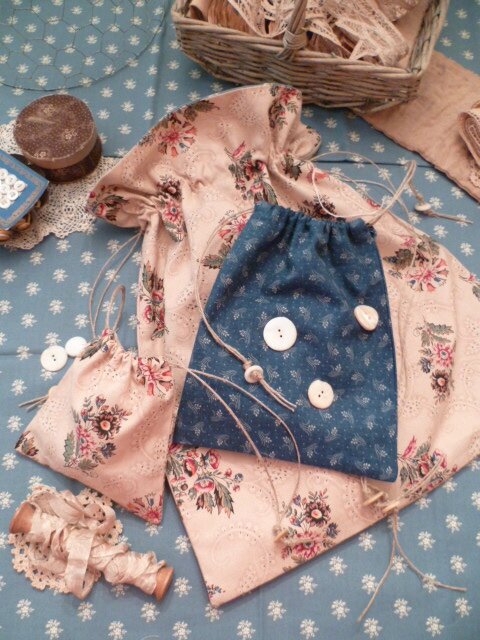 More Pics !!! Click to enlarge !!!
Outside:Enduring Legacy by Judie Rothermel for MB

Inside: Threads of Time by Julie Hendricksen for Windham Fabrics
Have a great day !!!!!!!!!!
10 mars 2015
Enjoy stitching !!!
******
sold, thank you !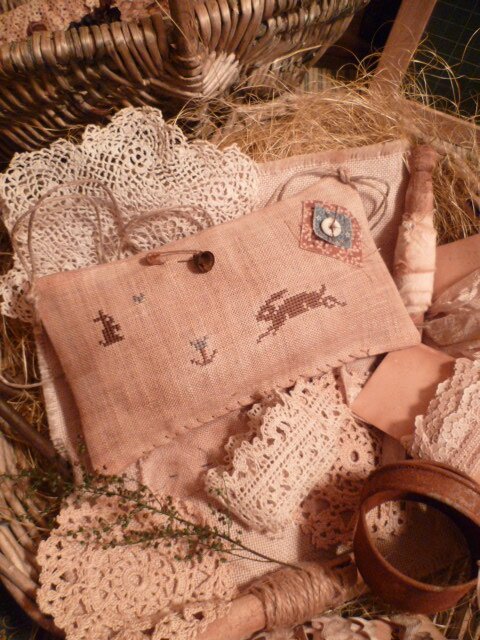 Thanks for visiting !!! Have a great week ...
16 février 2015
No doubt, I am totally hooked by the prim' style
and I cherish each prim' piece as a precious treasure !!!
******
PATTERN available HERE
Edit February 17th: Completed Pillow SOLD, thanks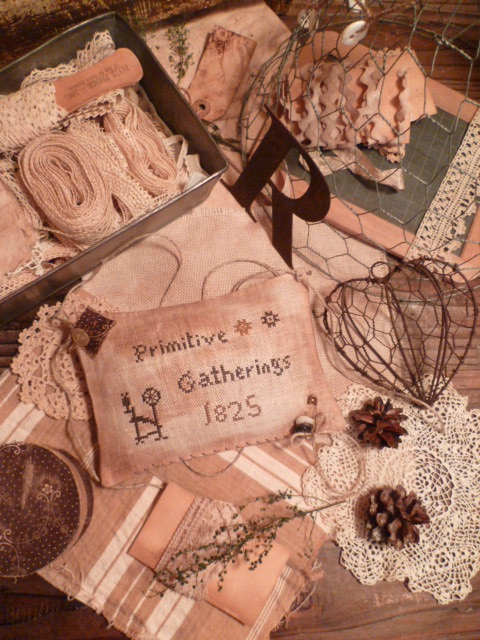 This little pillow was inspired to me by a collection of vintage labels:
it is very simple but it would look great in any prim' home !!!
Enjoy Stitching !!!
Thanks for stopping by ...
29 décembre 2014
Finally, Winter is here
with its snow and very cold temperatures !!!
I feel so happy !!!
*****
This pattern is available
My completed cross stitched pillow is available too
(email me via "Contactez l'auteur" if you are interested)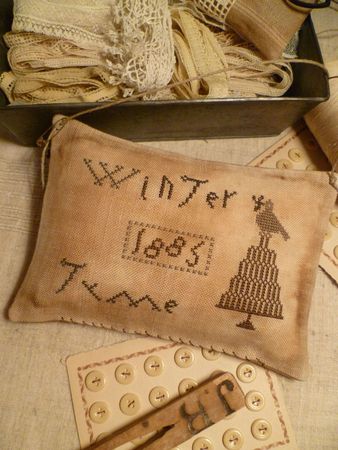 HAVE FUN STITCHING !!!