Hi dear friends, here is the 1st episode of a new series of patterns
and finished goodies called
"Welcome to the Bunny Hop Cottage"
(It is dedicated to my dear friend Montine)
********
The WHOLE SET is SOLD, thank you !!!
******
"Welcome To The Bunny Hop Cottage" (Pillow)
Pattern available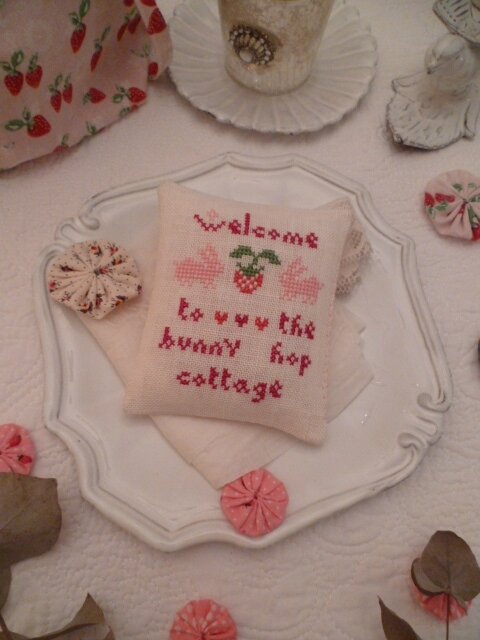 On the left, "Big Strawberry 12345 abc and a bunny" (Pillow)
adapted by The Blue Attic
On the right, one lil'pouch with French lavender
and a cup full of yo yos ...
Click to enlarge the pics !!!
Thanks for visiting ...
See you tomorrow for Episode 2 ...