The Whole Set is SOLD, thank you !!!
*******
FRONT SIDE OF POUCH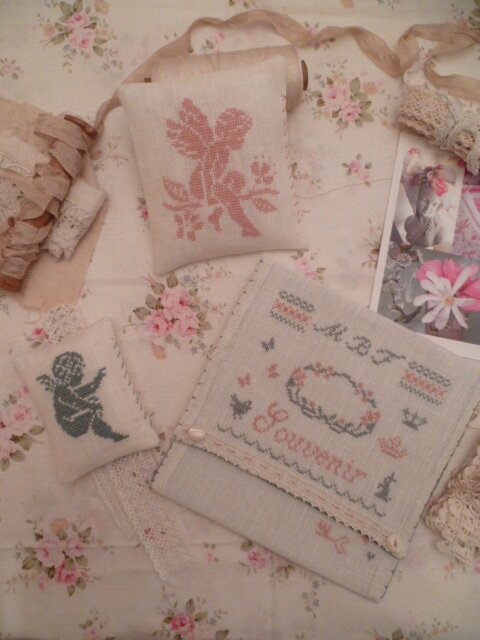 BACK SIDE OF POUCH
INSIDE OF THE POUCH
NB: The blue angel (chart from the magazine De Fil en Aiguilles)
The rose angel (chart from the book ANGES available HERE)
Back of Pouch (chart from Petits Rouges d'Ici et d'Ailleurs by M. Brunet and F. Ritz)
Thanks for Visiting !!!