My talented friend Nicole Lecaille stitched one of my cross stitch pattern
and I must confess she did a wonderful job !!!
Wow ! Nicole, I love EVERYTHING !!! Congrats !!!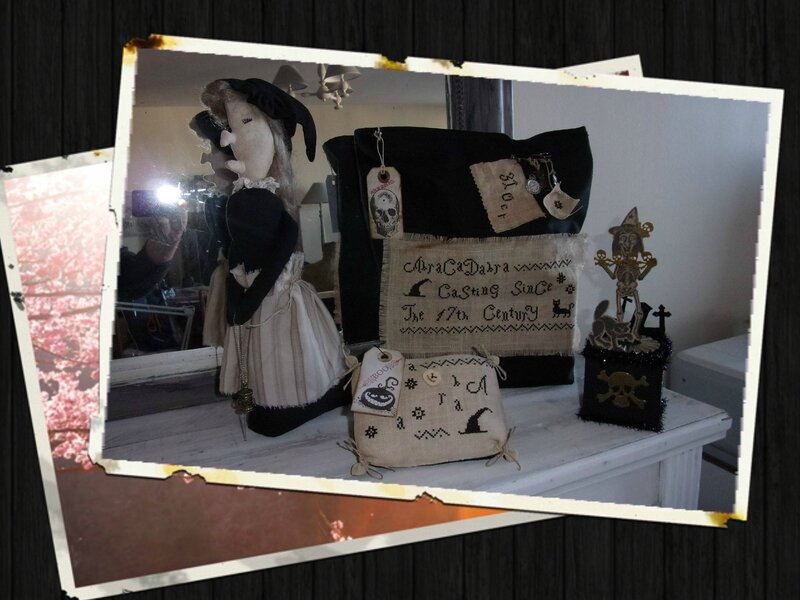 Nicole used the "Abracadabra" motifs to stitch a unique version !!!
Too cute !!!!!!!!!!!
Happy Halloween to all of you sweet friends !!!