30 janvier 2017
To celebrate Saint Valentine's day
here is a fast to stitch pattern
******
It is available HERE
(2 versions !!! blue and grege !)
******
The 2 Completed pillows are available for France only
*******
Blue version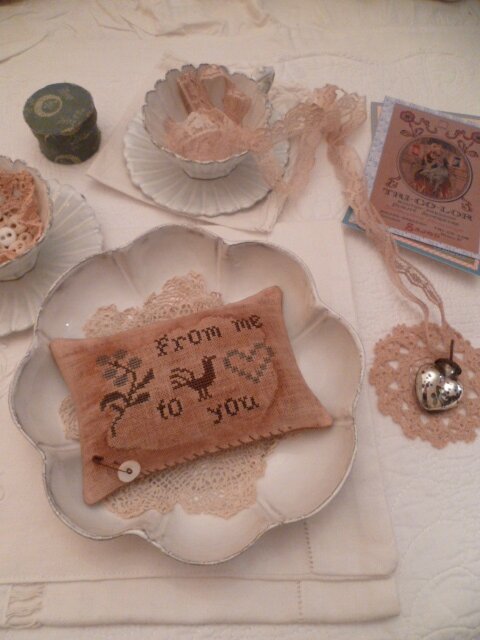 Grege Version HERE
******
Happy Stitching my friends !!!
08 avril 2015
Last WE, I decided to stitch this pattern I designed 3 years ago
but decided to modify my palette
since I do not stitch on raw linen any more ...
This is the result ... mue colors for a very prim style
What do YOU think ?
******
PATTERNS available HERE
******
The "blue" version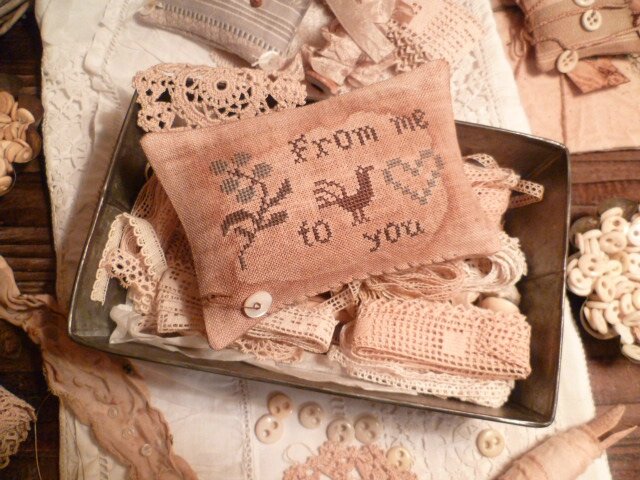 The "grège" version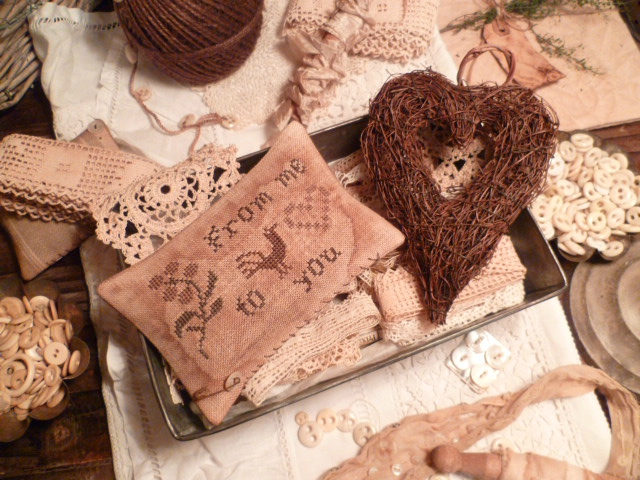 Have fun stitching !!!!!!!!!!!!!!!!!!!! Hugs, Nat