20 janvier 2014
she was smaller than Laura."
Laura Ingalls Wilder "On the banks of Plum Creek"
******
Sold, thank you !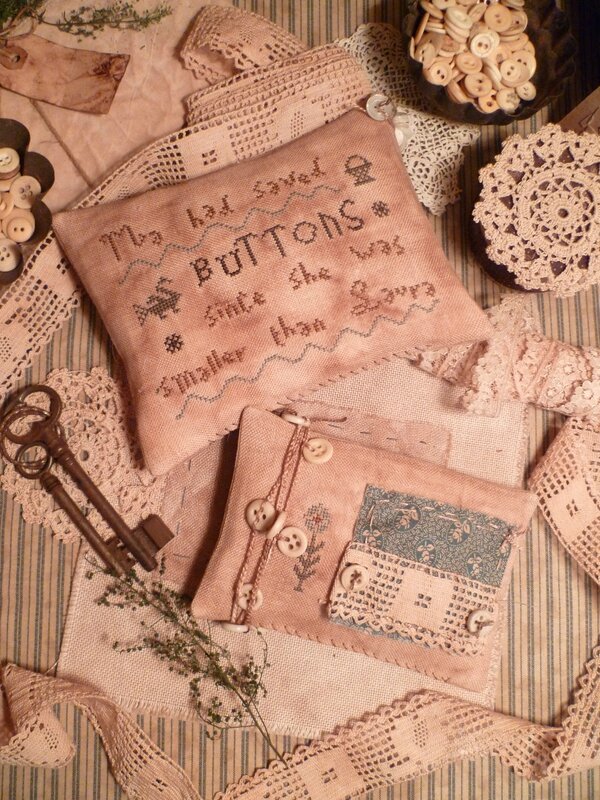 Have a great day my friends !!!
07 janvier 2013
When I started charting this new pattern,
I was working on the theme of LOVE so,
since swans are a symbol of love, I imagined this sweet little pinkeep
with a tiny heart on its cover ... but ...
while stitching I realized that this "pinkeep"
could be perfect as a ring bearer pillow ...
*****
This E-pattern is available
HERE in my ETSY Shop
*****
The cover with its plump tiny heart

and the covered buttons + twine
Sorry, I am SOLD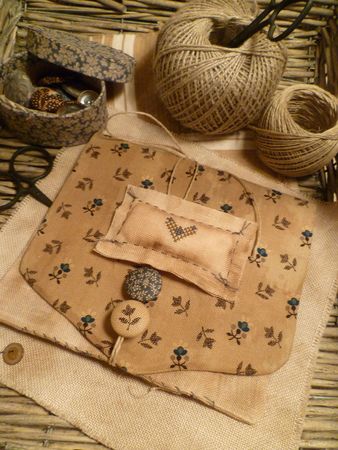 The inside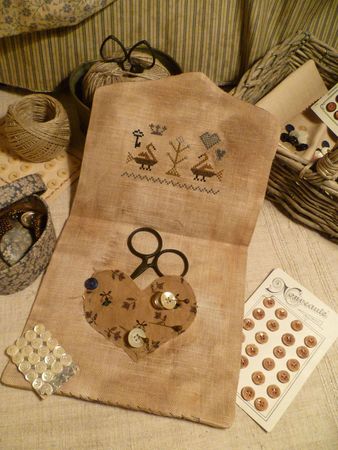 *****
If you are interested in this pattern or
any of my previous patterns / pillows,
feel free to contact me HERE