28 juillet 2015
Definition of a hussif:
It is a case containing thread, needles, and other articles for sewing.
They were carried by soldiers in their haversacks during the Civil War,
the housewife or huswife kit was used to store sewing supplies.
These needle cases were made by family members
and given to the men before they went off to war.
******
I decided to sew one of my own and a few days ago,
I did a few prototypes of various sizes.
All sizes are nice depending on what you want to store in it !!!
*****
The complete Needle Case is sold, thanks.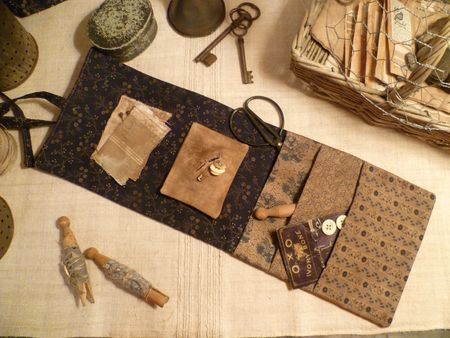 Thanks for stopping by !!!
09 mai 2014
I am sure all of you have scrap bags or else
in which you store tiny scraps of fabrics ...
I love those little scraps and
they are often very useful to decorate the back of a pillow
or stuck on a prim tag !!!
*******
(The completed pouch is sold, thanks)
Enjoy stitching !!!
23 août 2013
Pattern available
Completed Pocket SOLD, thank you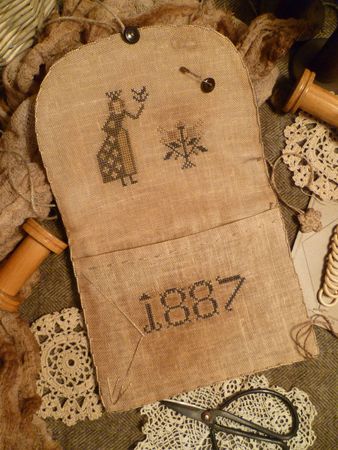 Thanks for visiting !!!