22 mai 2017
I am in love with this lovely pouch pattern by
Pascale from Plume de Lin ...
I have decided to sew
an other one, using other floral prints ...
*****
Sold, thank you !!!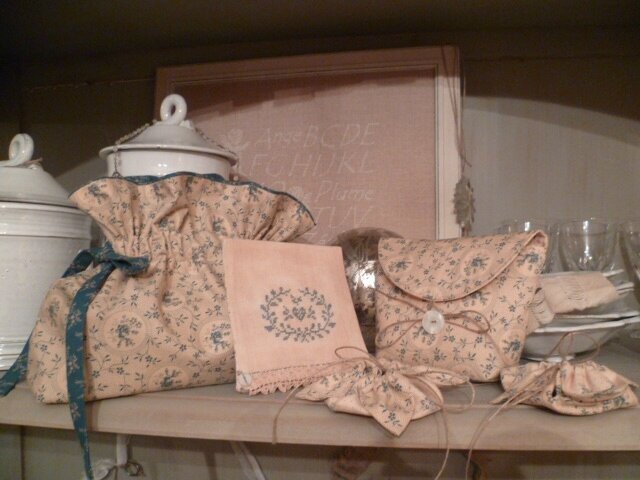 The Back and Inside of the stitched lil' pouch
Click to Enlarge !!!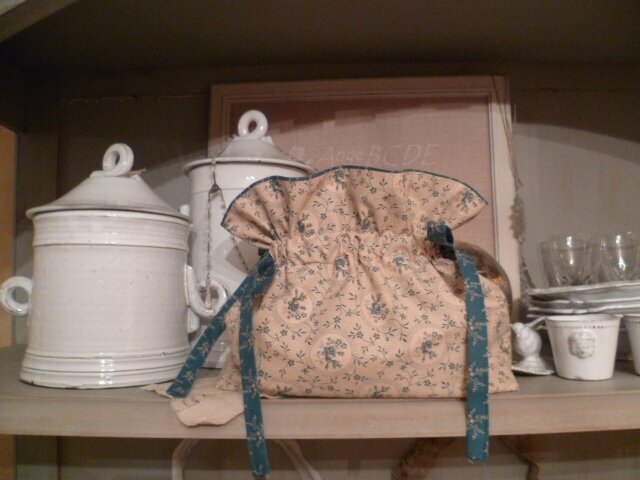 Pattern of the front of the pouch found HERE
Pattern of the back of the pouch by The Blue Attic (did not chart it)
Thanks for visiting !!!
01 février 2016
Here is a simple and fast to stitch pattern
I called it "Pa and Ma".
Laura called her parents "Pa and Ma" because at that time
children did not call their parents "Dad and Mom".
I imagined this pattern to celebrate Caroline and Charles Ingalls's love ...
and also to celebrate Valentine's day !
*****
E-Pattern available
Thanks for visiting !!!
08 avril 2015
Last WE, I decided to stitch this pattern I designed 3 years ago
but decided to modify my palette
since I do not stitch on raw linen any more ...
This is the result ... mue colors for a very prim style
What do YOU think ?
******
PATTERNS available HERE
******
The "blue" version
The "grège" version
Have fun stitching !!!!!!!!!!!!!!!!!!!! Hugs, Nat