15 août 2015
For this new pattern, I got inspiration from LAURA's love for animals
In one of her books, Laura INGALLS wrote:
"They were beautiful little horses, and Pa said they were not really ponies;

they were western mustangs.

When Laura asked what their names were,

Pa said that she and Mary could name them.

So Mary named one, Pet, and Laura named the other, Patty."
*****
Pattern available HERE
Completed Pouch SOLD, thank you !!!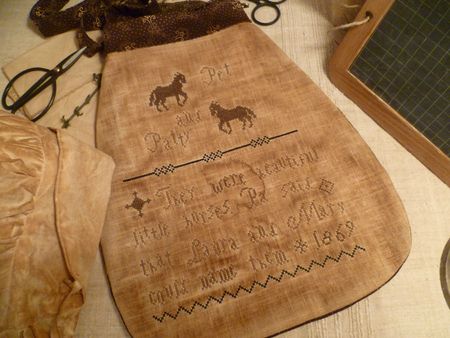 HAVE FUN STITCHING !!!
11 juillet 2015
for a new set including a colonial pouch and
a little ditty bag
********
RESERVED, thank you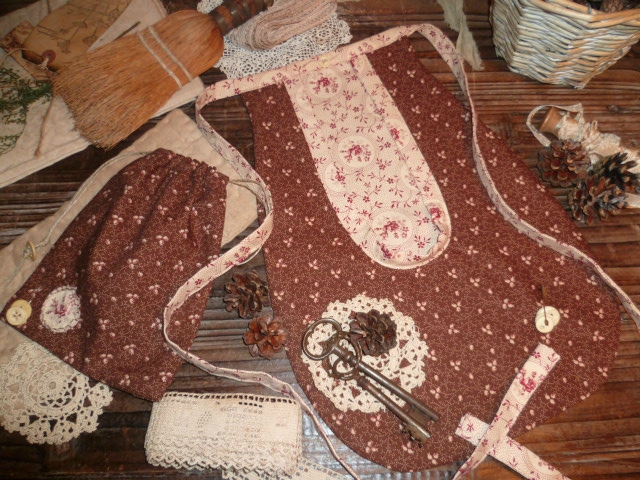 I've sewn this pocket from wonderful reproduction calico fabrics.
Treenware & Berries By Pam Buda For Marcus Brothers Fabrics for the outside
and Civil War Ladies By Judie Rothermel For Marcus Brothers for the inside
******
More Pics !!!
Have a great WE !!!
06 juillet 2015
**** a set of 6 wooden CLOTHESPINS ****
with good old patina wrapped in aged civil era repro fabrics.

The clothespins have been stained for a more prim and vintage look

**** a set of 6 decorated TAGS ****
**** a little ditty bag / drawstring bag ****
******
AVAILABLE HERE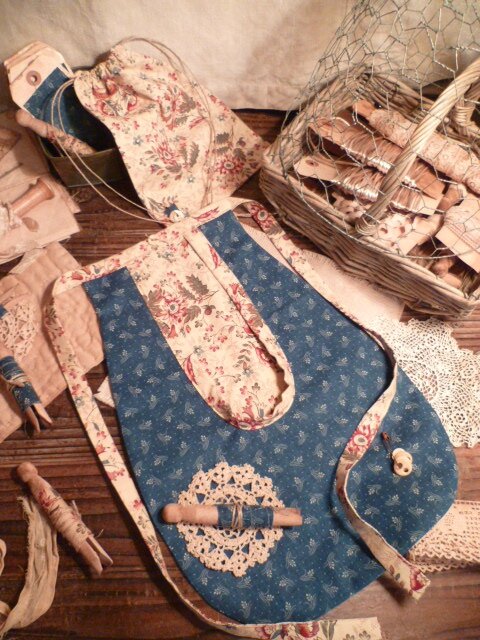 More pics ...
Happy creative week !!!