19 mars 2012
NEWS
A few weeks ago, I began designing small patterns
and this one was the very first I designed.
There will probably be a series on this theme (Little House On The Prairie)
My patterns will be available under the name "THE BLUE ATTIC" in reference to
my passion for early blues fabrics and also in reference
to my grandparents'attic which was Aladdin's cave for the little girl I was.
*****
Laura Ingalls Sampler
E-Pattern available HERE (PDF files)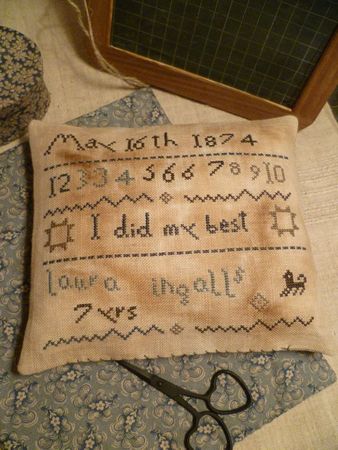 If you are interested, feel free to email me
Thank you for visiting and come back often!!
Smiles
HAVE FUN STITCHING !!!