25 septembre 2017
Just to celebrate ... FRIENDSHIP ...
"Treasured Friend" by Homespun Elegance
and "Souvenir de Paris" by BBD
*******
(Patterns found HERE and HERE)
Have a great week !!!! Love, Nat
11 septembre 2017
You probably remember that I
have already stitched this sweet pattern
designed by "Le Chalet des Pérelles".
I love it so much that
I stitched a gray/blue version (DMC 169)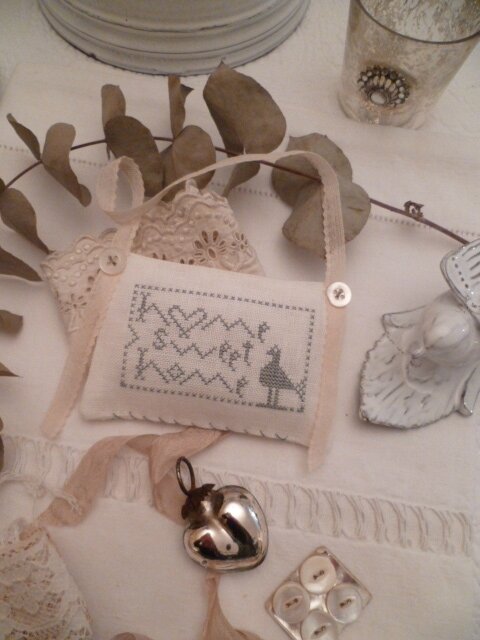 I also fell in love with this cute pattern
designed by Marijke and
found HERE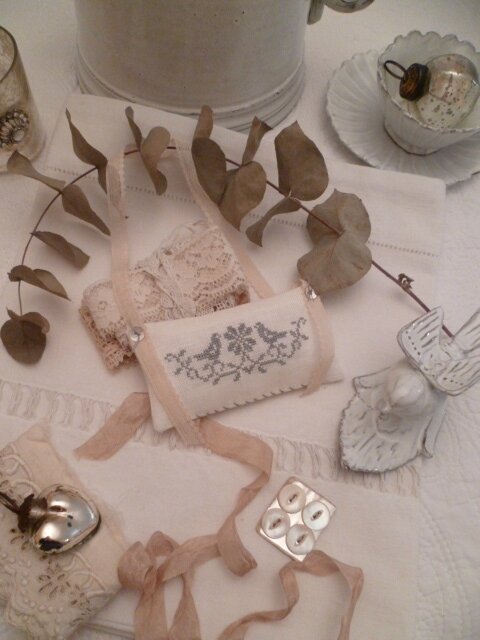 Thanks for visiting !!!