23 janvier 2015
is my offering of the month
It is availaible in my Etsy shop
(E-Pattern available too ...)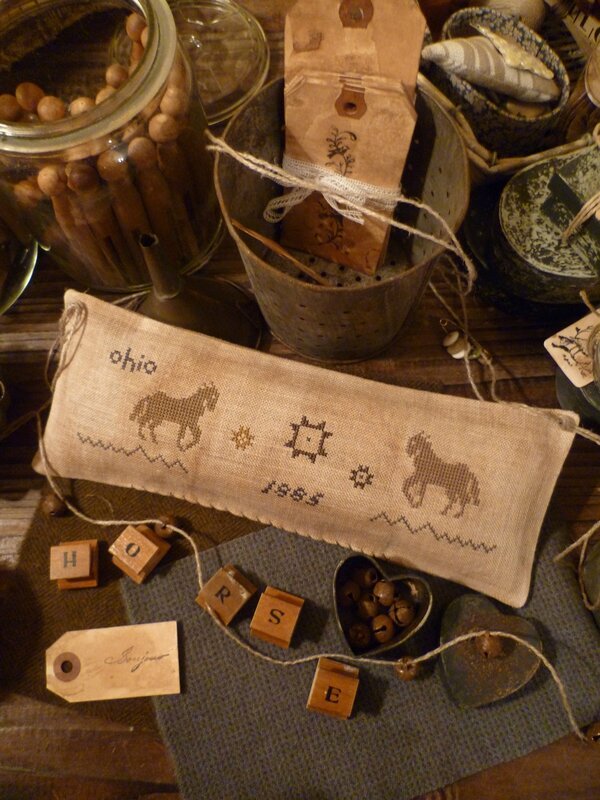 Have a nice day !!!
20 janvier 2015
and precisely for 1800s Reproduction Fabrics keeps growing ...
******
Early Blues ...
Here is my latest pattern available in my Etsy Shop
The finished pillow is available
(contact me)
the little ditty bag is sold ... thank you !!!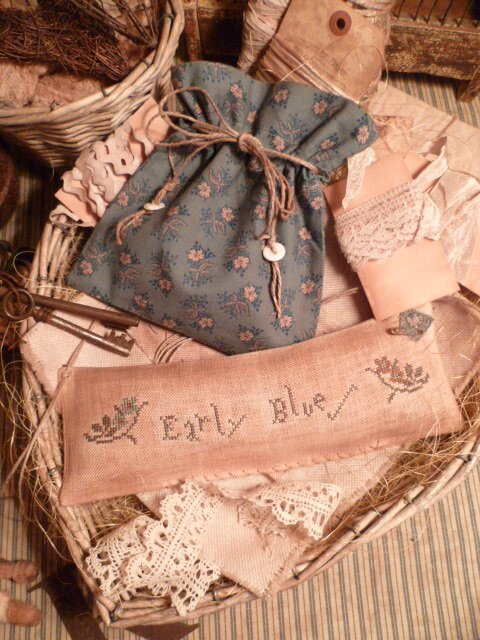 Enjoy stitching my friends !!!
Have a great day !!!
19 janvier 2015
I can't help it ... I have an addiction for all those things ...
Primitive ditty bags,
Clothespin angels
and strawberries ...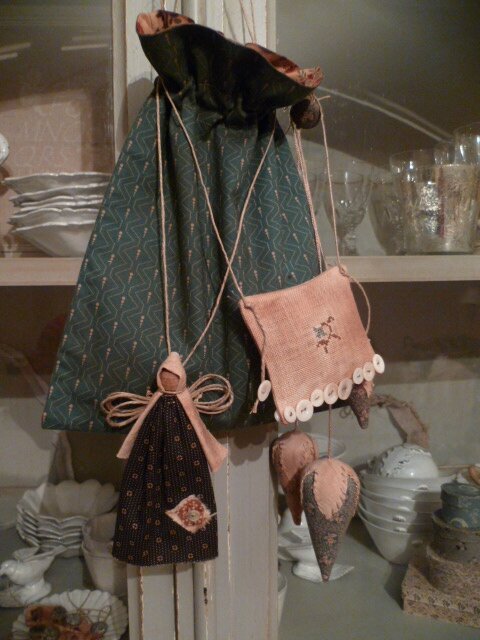 And you ? Have you got a special addiction ?
Have a great day ...
13 janvier 2015
I know many of you like to celebrate this special day
so here is a simple and easy to stitch pattern to celebrate
LOVE
******
It is available in my ETSY SHOP
Have fun stitching my friends !!!
01 janvier 2015
I wish you a happy New Year.
May 2015 bring you health, happiness and prosperity !!!
I guess many of you have taken New Year's good resolutions !!!
I have NO New Year's resolutions except ONE ...
I would love to keep my supplies organized
because this will help me make more time to stitch and sew !!!
*** NEW ***
I have also decided to OFFER FINISHED GOODIES
ONCE A MONTH.
The date will be every 21st of the month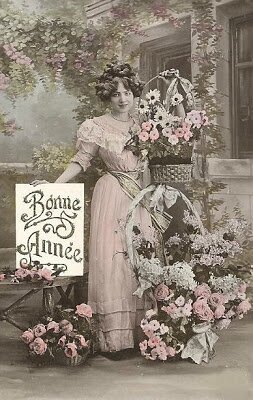 Picture found HERE
Have fun stitching my dear friends !!!
An other pattern dedicated to friendship ...
Happy New Year to all my friends !!!
******
This pattern is available
MORE PICS ... CLICK CLICK
Thanks for visiting ...