01 septembre 2014
Once again I got inspiration from Laura Ingalls's books ...
I read this sentence in "On the banks of Plum Creek"
and I got the idea of creating
a big pouch to store the slate that the 2 young sisters were sharing
as well as a little pouch to store flat pillows representing animals and one syllable words such
as those you can read in the Mac Guffey's First eclectic Reader.
I also add a copybook cover with a cross stitched tag .. even if copybooks were not common at that time ...
*********************
Sold, thank you !
Copybook Cover + cross stitched tag and Big Pouch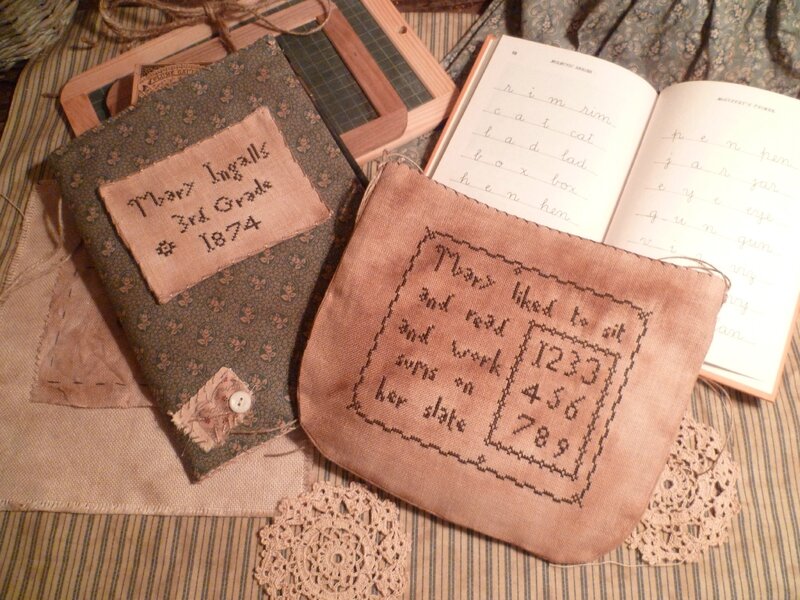 More pics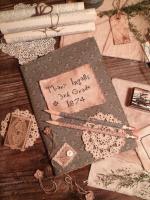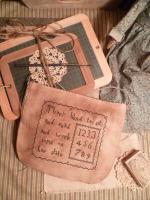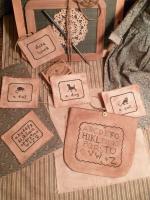 ABC Pouch and its little flatties "Slate Work"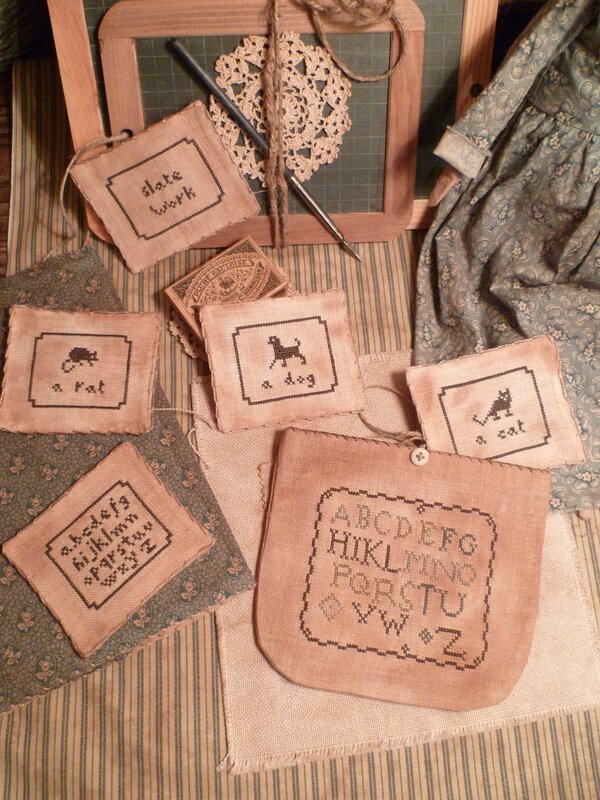 Thanks for stopping by !!!