14 novembre 2014
piece out the lining of scraps of blue silk from the scrap bag."
By the Shores of Silver Lake
Laura Ingalls Wilder
*****
To celebrate Christmas 1879,
Ma, Carrie and Laura decided to sew a lovely hood for baby Grace.
*****
Sold, thank you !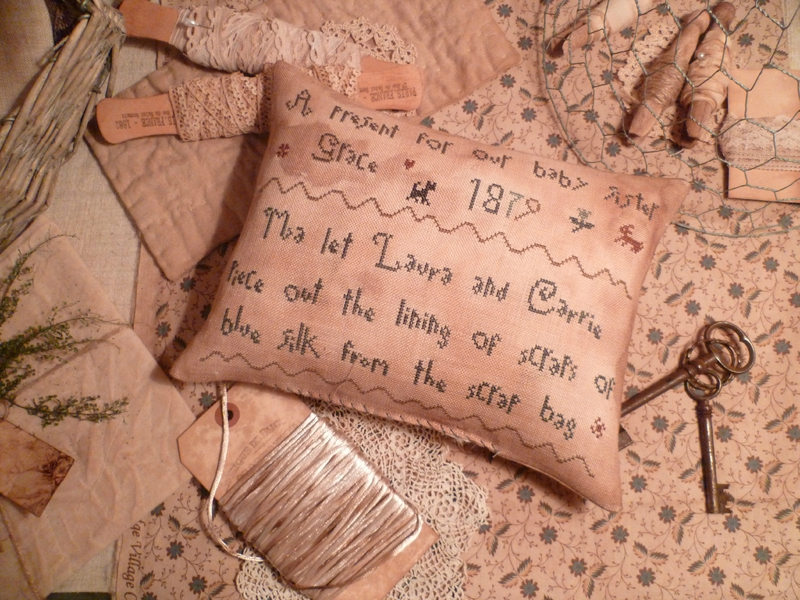 Happy stitching my dear friends !!!
09 mai 2014
I am sure all of you have scrap bags or else
in which you store tiny scraps of fabrics ...
I love those little scraps and
they are often very useful to decorate the back of a pillow
or stuck on a prim tag !!!
*******
(The completed pouch is sold, thanks)
Enjoy stitching !!!