01 août 2015
I don't like throwing the slightest scrap of my favorite fabrics
so I decided it was time to sort them in different piles...
scraps for tags, scraps for clothespins, scraps for berries of different sizes etc ...
I finally decided to start sewing on a rainy Sunday
and I had a beautiful batch of berries ...
Here they are !!!
*****
SOLD thank you !!!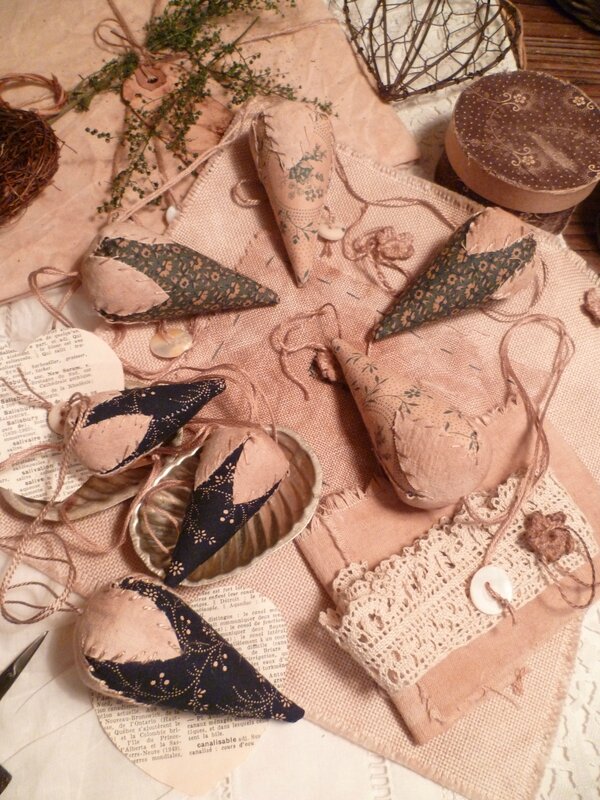 Have a nice WE !!! Enjoy sewing !!!
20 janvier 2015
and precisely for 1800s Reproduction Fabrics keeps growing ...
******
Early Blues ...
Here is my latest pattern available in my Etsy Shop
The finished pillow is available
(contact me)
the little ditty bag is sold ... thank you !!!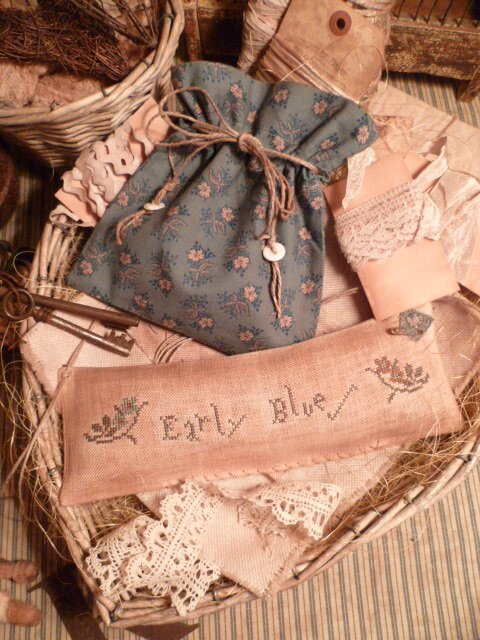 Enjoy stitching my friends !!!
Have a great day !!!
15 mars 2014
So happy to start and finish a project within a few hours !!!
*******************************************************
The Rabbit and the Flower Pot + Ditty bags
(sold, thanks)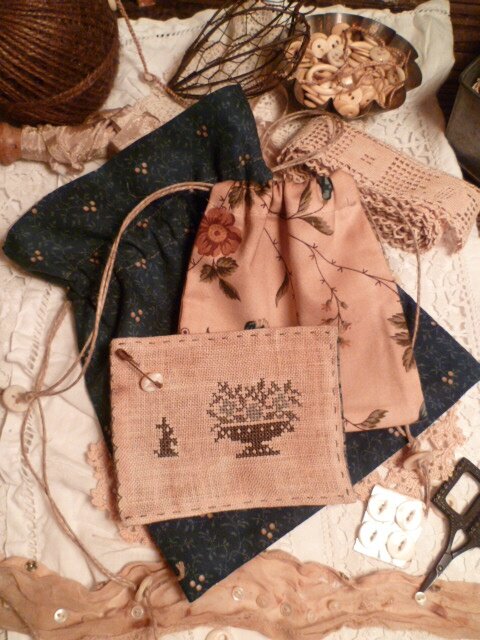 Inside ... you can store pins / needles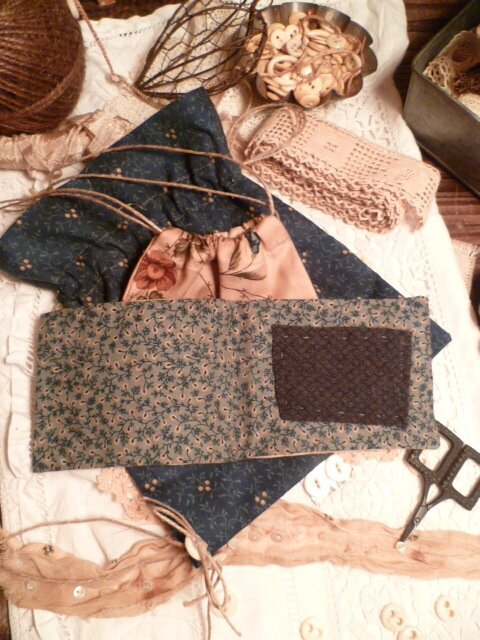 Have a creative week !!!
02 décembre 2013
Christmas is approaching ... in less than a month ...
I love so much stitching for Christmas ...
and you ??? Do you enjoy Christmastime ???
******
This pattern is available in my Etsy Shop
HERE
(The completed pillow is sold, thanks)
*****
******
Thanks for visiting !!!
Have fun stitching and
do not hesitate to ask me HERE
if you have seen a pattern that is not on my ETSY SHOP
I WILL PREPARE A CUSTOM LISTING WITH PLEASURE !!!