02 mai 2015
This is one of my favourite motto even if I find it difficult not to hoard !!!
(fabrics , lace, vintage ticking etc !!!! lol)
******
This E-Pattern is available on my ETSY shop
(Completed pillow available HERE)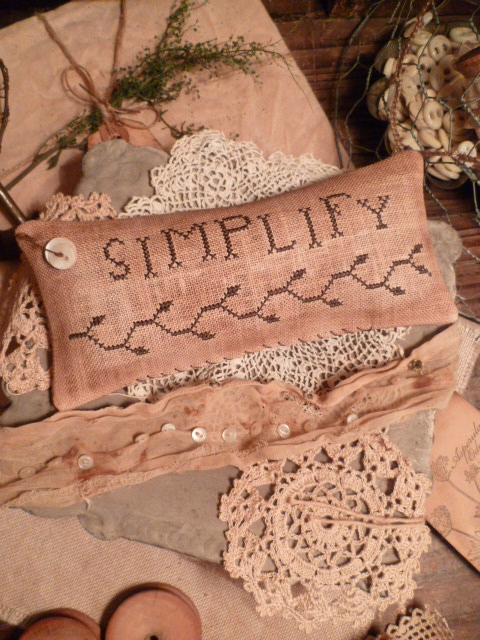 Addicted to SIMPLIFY pillows ! lol !!!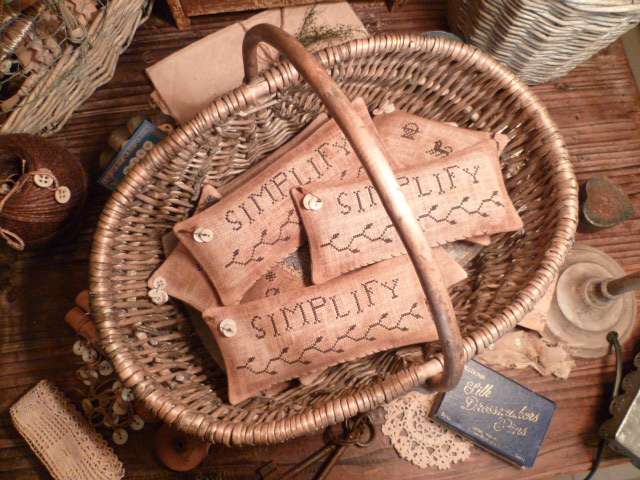 Have a creative WE !!!
23 février 2015
In the weeks to come, I will be offering a few handmades for purchase
for Easter / Spring time
*****
Pattern available HERE
2 ComPleTeD PiLLoWS are AVAILABLE HERE
Happy Stitching my friends !!!