02 janvier 2017
I can't help it but am uncapable of throwing little scraps of linen ...
Here are a few little stitcheries made out of these little scraps ...
*****
Scissors and bird
Baskets and scraps of blue Civil War Repro Fabrics ...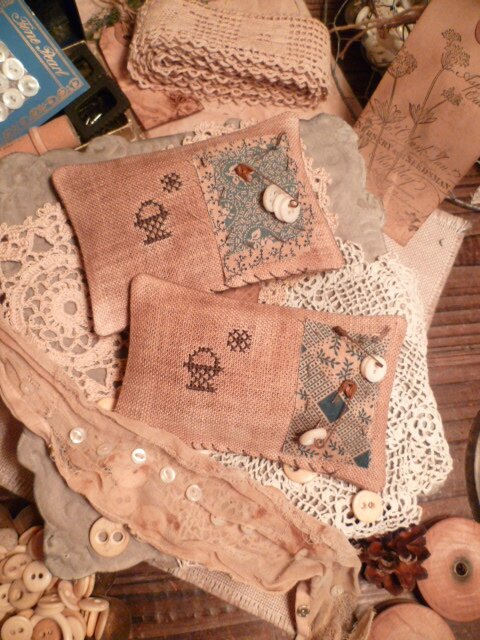 Dogs and Baskets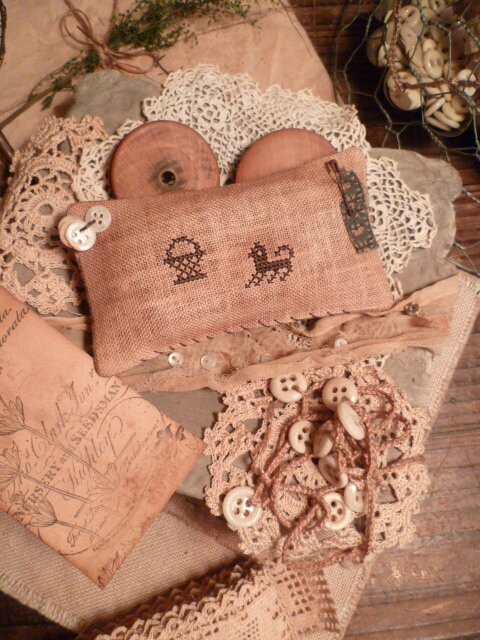 Have a creative week !!!
16 mai 2014
were Laura Ingalls's pets.
Black Susan was a cat and Faithful Jack was a dog.
*****
E-Pattern available HERE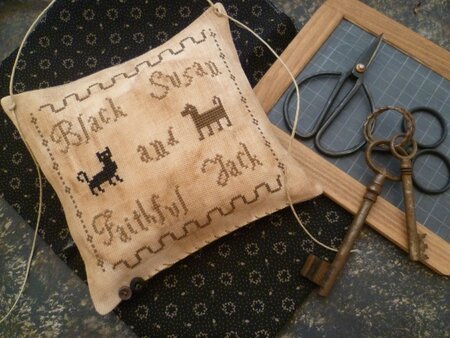 Thank you for visiting and come back often!!
Smiles
HAVE FUN STITCHING !!!