18 avril 2017
I am in love with samplers of all sorts !!!
Here is a little one that you will stitch very fast ...
Do not hesitate to change the color !!!
Pattern available
*********
The Completed Pillow is sold, thank you !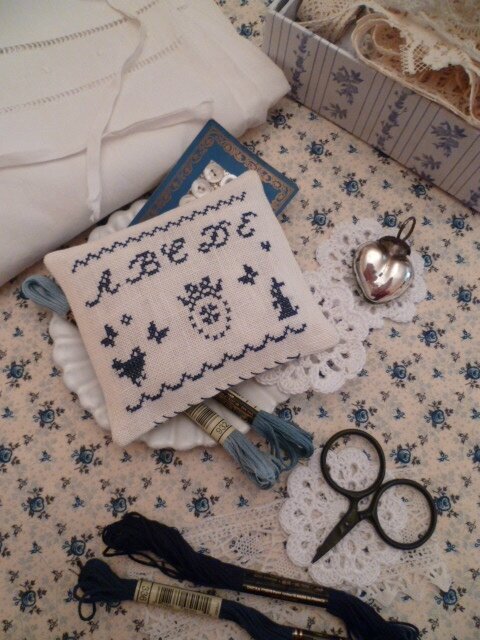 Thanks for visiting !!!
05 mai 2014
and took them to Ma."
Laura Ingalls Wilder
******
While reading this sentence, I couldn't help thinking of me as a little girl,
picking flowers for my dear Mom ...
Maybe you would love to stitch it to celebrate Mother's Day
*******
My new pattern is available
*******
Completed Pillow: SOLD, thank you !!!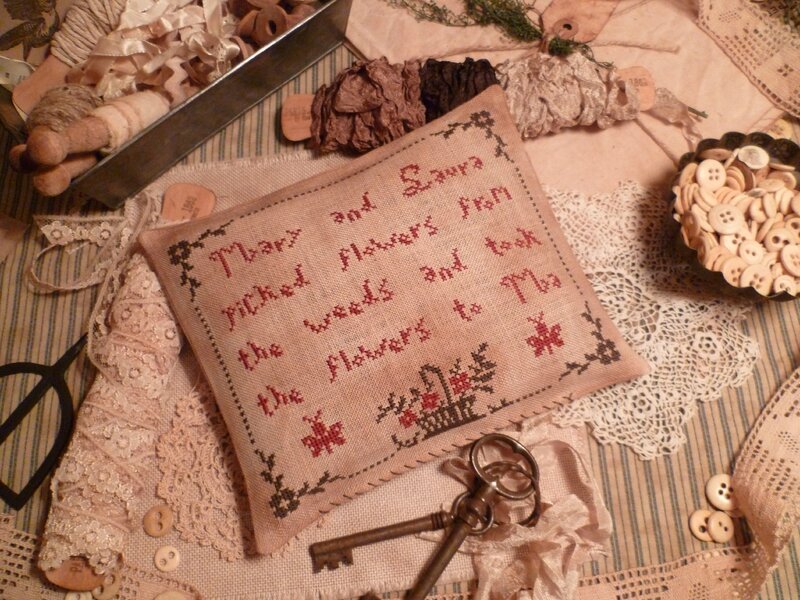 Happy Stitching !!!