02 janvier 2017
I can't help it but am uncapable of throwing little scraps of linen ...
Here are a few little stitcheries made out of these little scraps ...
*****
Scissors and bird
Baskets and scraps of blue Civil War Repro Fabrics ...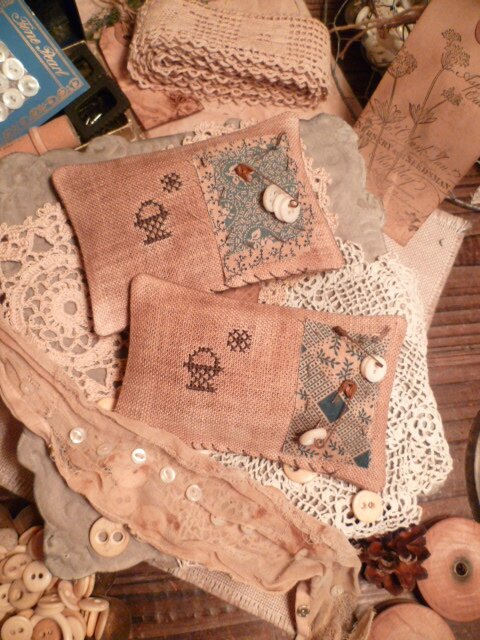 Dogs and Baskets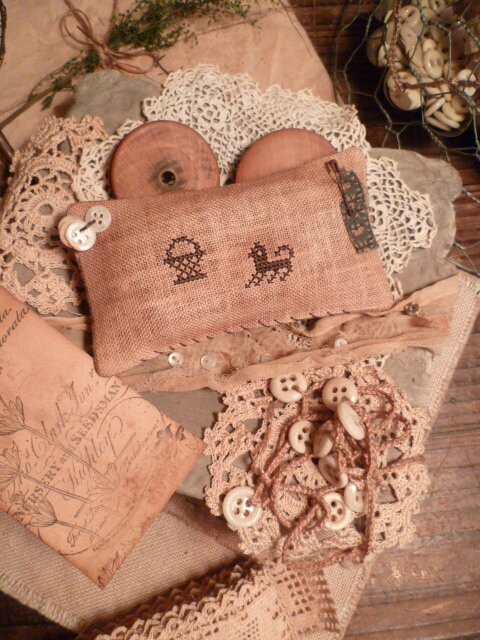 Have a creative week !!!
18 septembre 2014
In her book, "Little House in the Big Woods",
Laura tells her readers about a special Christmas ...
the one when she was given a rag doll ... and she named her Charlotte !
********
Sold, thank you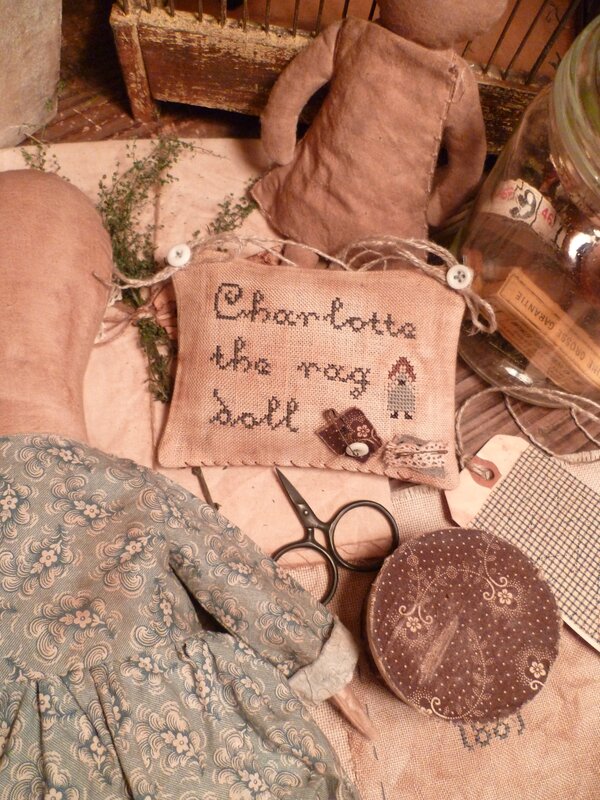 Have a great day my friends !!!