31 octobre 2015
My talented friend Nicole Lecaille stitched one of my cross stitch pattern
and I must confess she did a wonderful job !!!
Wow ! Nicole, I love EVERYTHING !!! Congrats !!!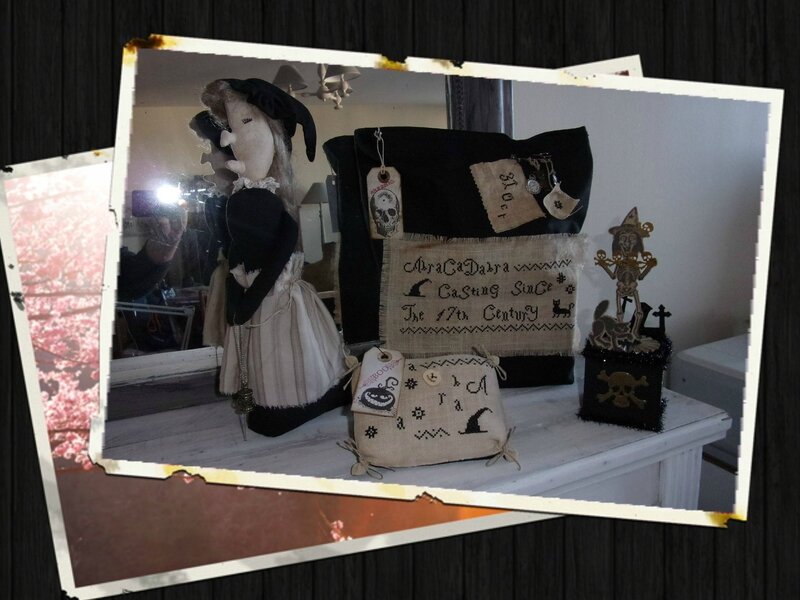 Nicole used the "Abracadabra" motifs to stitch a unique version !!!
Too cute !!!!!!!!!!!
Happy Halloween to all of you sweet friends !!!
21 octobre 2015
Halloween is coming soon ...
Here is a pattern just perfect to celebrate October 31st ...
Pattern available in my Etsy Shop
*******
(Pictures and finishing by my dear friend Elena)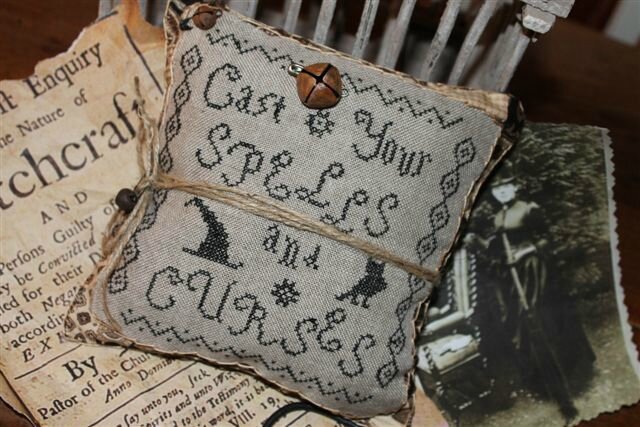 Back of Pillow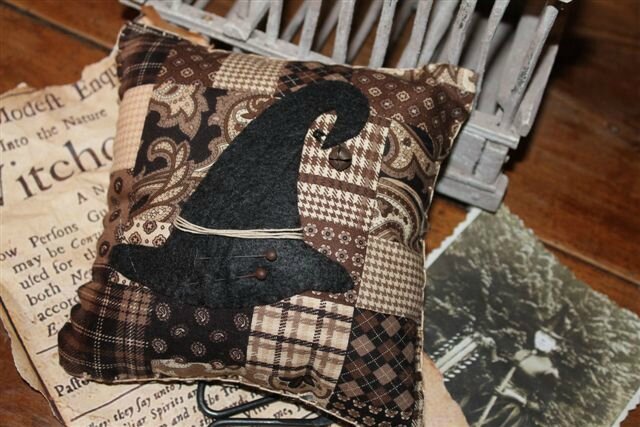 Enjoy stitching my friends !!!
22 juillet 2012
A NEW e-pattern !!!
*****
When I asked my friend ELENA
if she would accept to collaborate on this new project,
she kindly accepted because
she has a weakness for Fall and Winter patterns !!

I was sure she would have a great idea
and ... that was the case !!!
Go and visit Elena's blog
since there are many other STUNNING PICTURES on her blog !!!
THOUSANDS OF THANKS Elena for your PRECIOUS collaboration,
you are soooooooo talented !!!
*****
This E-Pattern is available HERE in my Etsy Shop
as well as the completed cross stitched pillow HERE
******
******
If you are interested in this pillow or in any of my previous pillows,
feel free to contact me HERE
Thank you for visiting and come back often!!
Smiles
HAVE FUN STITCHING !!!