14 février 2016
Happy Valentine to you my friends !!!
I stitched this sweet word on a scrap of linen and
the lovely heart was offered by a nice ETSY seller ... DEBRA
(I LOVEEEEEEEEEEE ETSY both as a buyer and seller ...
there are amazing people !!!
Go and Visit Debra
This post is dedicated to my sweetheart ... Mr Poppy of course !!!
I love you to the moon and back ...
01 février 2016
Here is a simple and fast to stitch pattern
I called it "Pa and Ma".
Laura called her parents "Pa and Ma" because at that time
children did not call their parents "Dad and Mom".
I imagined this pattern to celebrate Caroline and Charles Ingalls's love ...
and also to celebrate Valentine's day !
*****
E-Pattern available
Thanks for visiting !!!
08 avril 2015
Last WE, I decided to stitch this pattern I designed 3 years ago
but decided to modify my palette
since I do not stitch on raw linen any more ...
This is the result ... mue colors for a very prim style
What do YOU think ?
******
PATTERNS available HERE
******
The "blue" version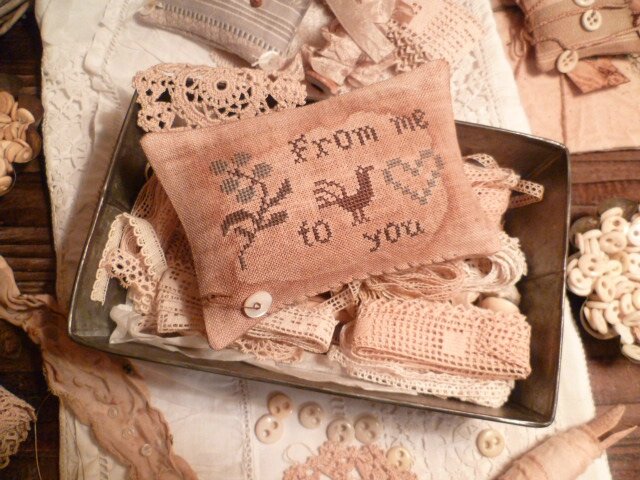 The "grège" version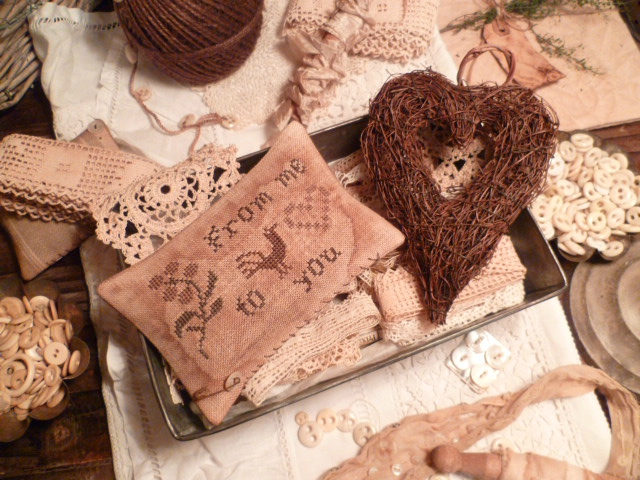 Have fun stitching !!!!!!!!!!!!!!!!!!!! Hugs, Nat
06 février 2015
Just to celebrate L*O*V*E ...
And just to use some scraps of linen, I did those little ones ...
(no pattern ...)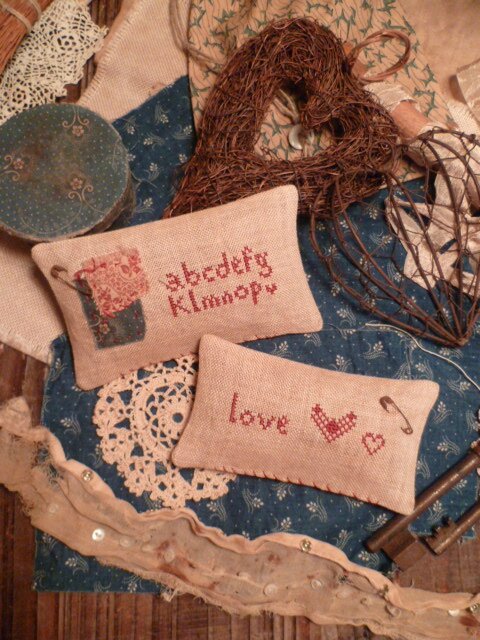 Happy Stitching my dear friends !!!
Two hearts, one decorated tag
and two sweet angels
Sold, thank you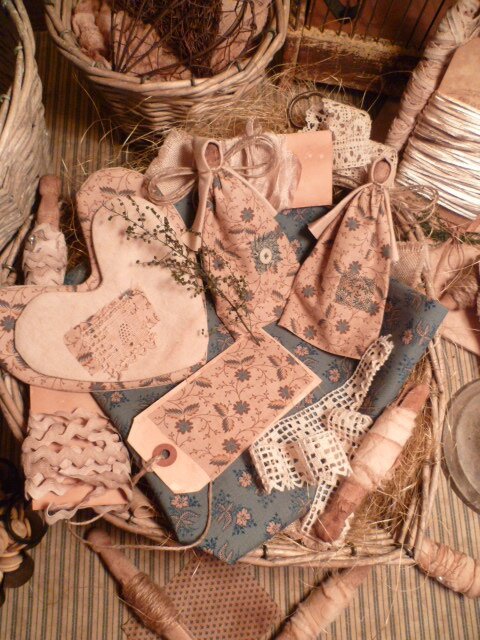 Have a great day, my friends !!!
13 janvier 2015
I know many of you like to celebrate this special day
so here is a simple and easy to stitch pattern to celebrate
LOVE
******
It is available in my ETSY SHOP
Have fun stitching my friends !!!
13 février 2014
Love is in the air !
Happy Valentine's day my friends !
******
Sorry, we are sold ! Thanks
Have a great day !!!