09 janvier 2016
As inspiration for this new set of patterns I am using the adorable scene of Laura Ingalls Wilder
discovering and admiring the pantry that Almanzo made her in their new home
(as described in "These Happy Golden Years").

********************
Patterns available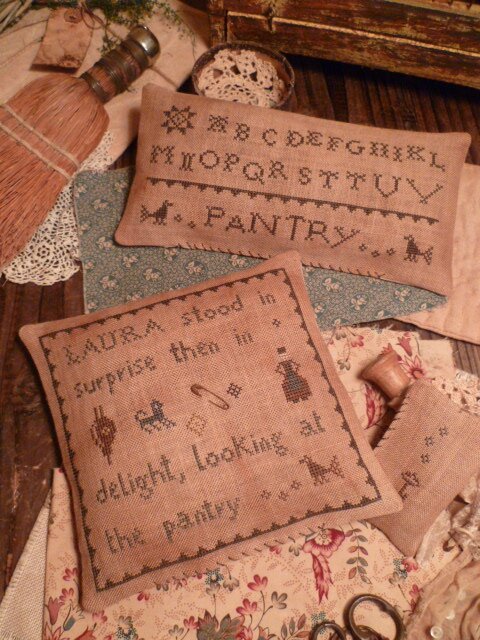 Click to enlarge !!!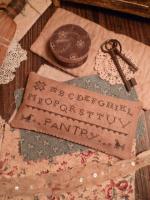 Laura returned to the front room.
She took up Ma's basket, and opened the last door.
She knew it must be the pantry door,
but she stood in surprise and then in delight, looking at the pantry.
All one wall was covered with shelves and drawers,
and a broad shelf was under a large window at the pantry's far end....
******************
Happy Stitching my friends !!!