26 juillet 2015
slip down her back so that she could feel the wind on her face and see the whole of prairie."
By the Shores of Silver Lake
*****
My new pattern is available
Completed Pillow is available HERE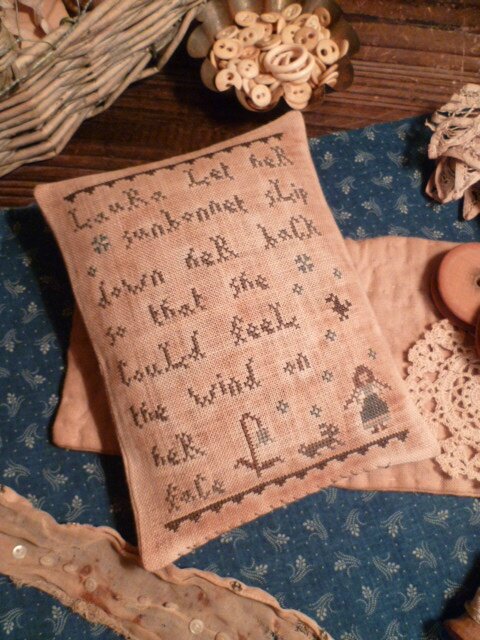 Happy creative week !!!!!!!!!!!!!!!!!!!!!!!!!!!!!
13 juillet 2015
A new set including Two Prairie bonnets and a ditty bag + a little bonus surprise
These bonnets are made with high quality fabrics (Civil War Repro fabrics)
and are partly machine sewn and hand sewn.

SET AVAILABLE ON MY ETSY SHOP
More pictures !!! Enjoy !!!
The darker bonnet:
Bonnet made with almost 2 yards of the following fabric:
Judie's Album Quilt Royal Ditzy Daisy (Judie Rothermel for Marcus Fabrics)

The lighter lavender bonnet :
Bonnet made with almost 2 yards of the following fabric:
Edith (Windham Fabrics)
**********
Happy Week !!!!!!!!!
28 juin 2015
This is my latest bonnet.
I bought this Clothworks fabrics 2 years ago
and wanted to use it for a special project ...
I really love the way it turns out !!!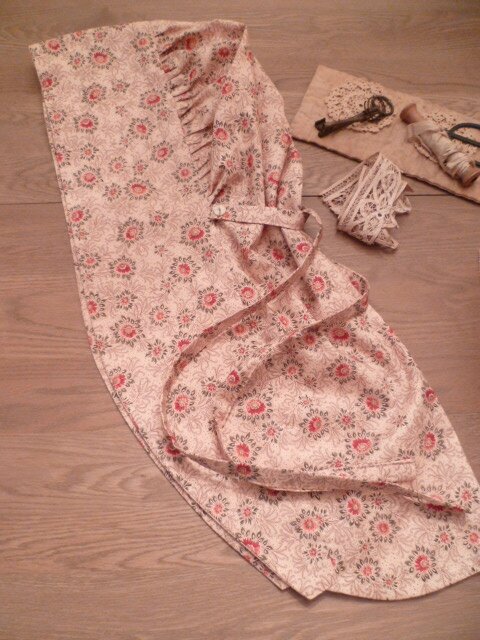 Close up ...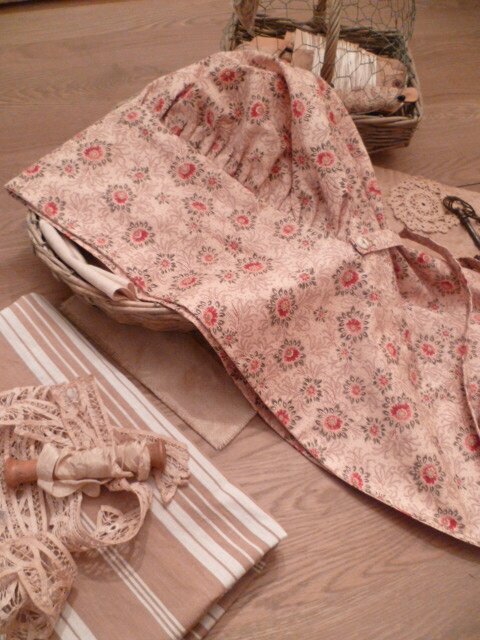 Have a great day ! Love, Nat
12 juin 2015
Floral prints have my preference ...
and especially Civil War Repro Fabrics !!!
What about you ?
More Pics !!! Click to enlarge ...
Happy creative week my friends !!!
02 juin 2015
It had been a long time since I wanted to sew prairie bonnets but ...
I could not figure out the patterns I had bought !
I told my sweet friend Lecia
and she was kind enough to give me a few tips ...
*******
EDIT: Set Bonnet + Pillow RESERVED
(An other set will soon be available HERE)
*******
I decided to create a little pillow to hang with my sunbonnets
E-Pattern available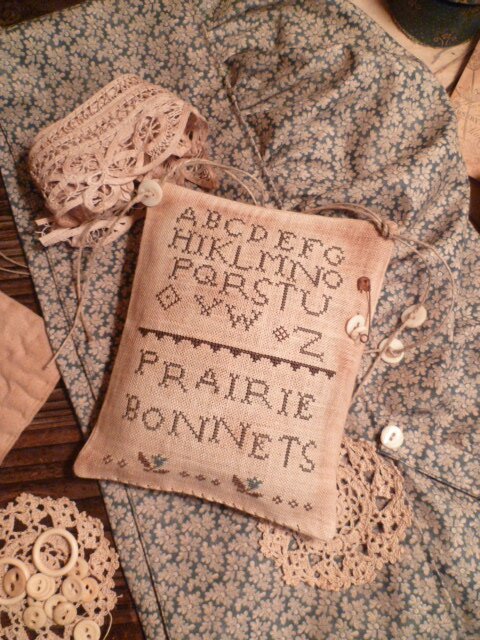 Love my pine chest too !!!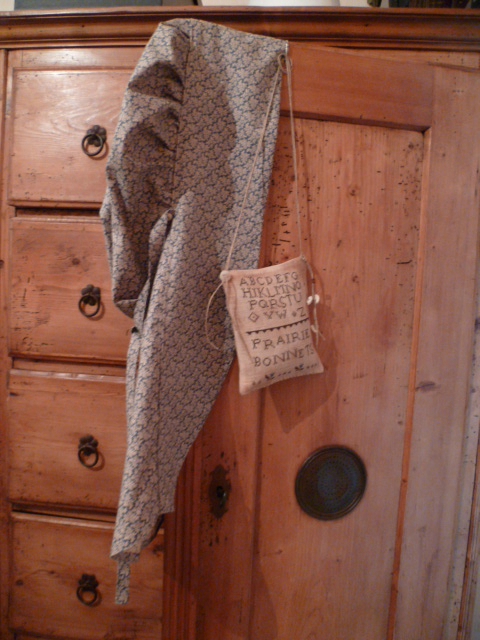 Happy Stitching my friends !!!