19 décembre 2016
Inspired by Laura Ingalls Wilder
*****************************
Available in the album "CHRISTMAS"(Laura Ingalls)
Mail me if you are interested
nmelot@orange.fr
For more details to order
please, CLICK HERE

Happy Stitching my friends !!!!!!!!!
28 février 2015
A Jack rabbit, little bunnies and flowers with tiny rusty bells
**********
Sold, thank you
(a second set is available, mail me if you are interested)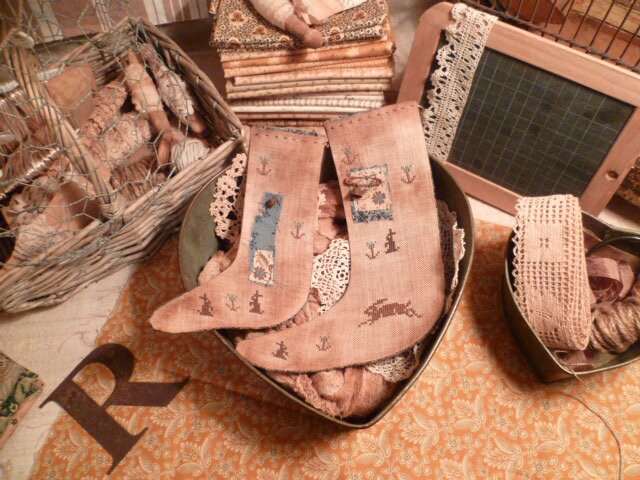 Happy stitching to all of you my dear friends !!!
05 décembre 2014
such a tree."
On the Banks of Plum Creek
by Laura Ingalls
I really enjoyed this chapter in the book.
Three Christmases are described and this is the second one.
This Christmas is delightfully portrayed.
Laura gets the most beautiful gifts she has ever received (a fur cape !)
Everybody is happy ...
*****
My NEW pattern is available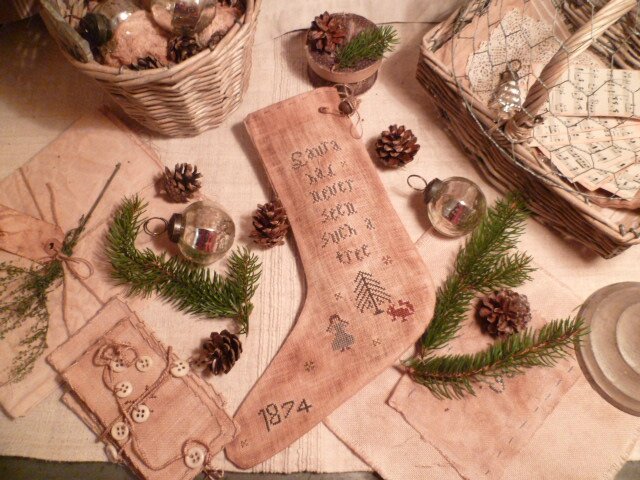 Click to enlarge the pics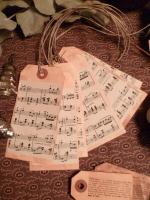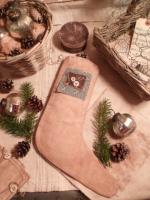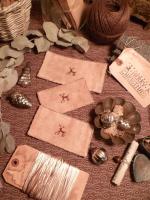 Have fun stitching my dear friends !!!