02 janvier 2017
I can't help it but am uncapable of throwing little scraps of linen ...
Here are a few little stitcheries made out of these little scraps ...
*****
Scissors and bird
Baskets and scraps of blue Civil War Repro Fabrics ...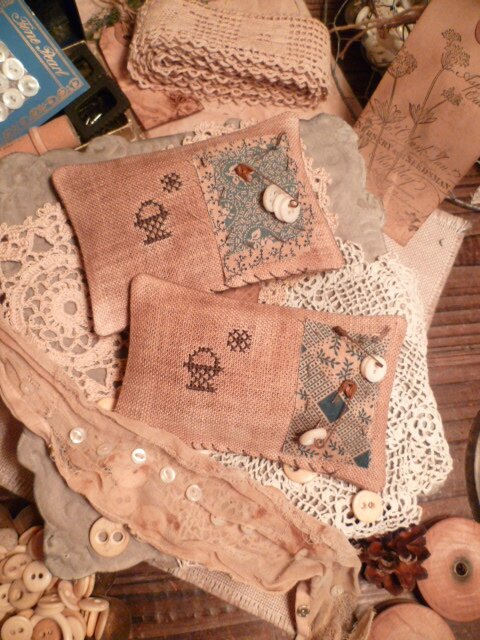 Dogs and Baskets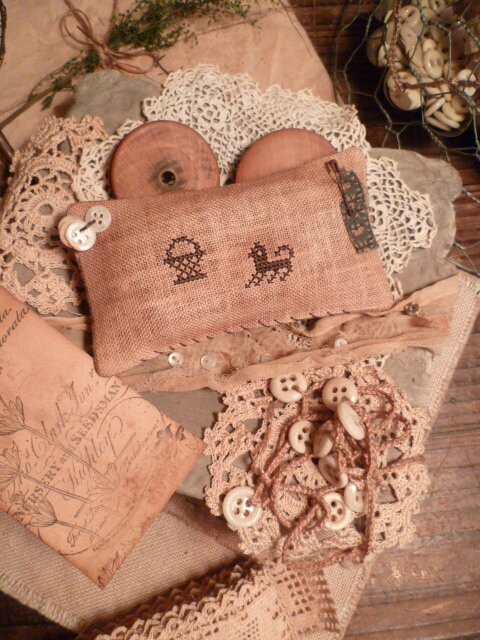 Have a creative week !!!
16 août 2014
My favourite verbs !!!
*****
More pics !!!
Have a creative week !!!
15 mars 2014
So happy to start and finish a project within a few hours !!!
*******************************************************
The Rabbit and the Flower Pot + Ditty bags
(sold, thanks)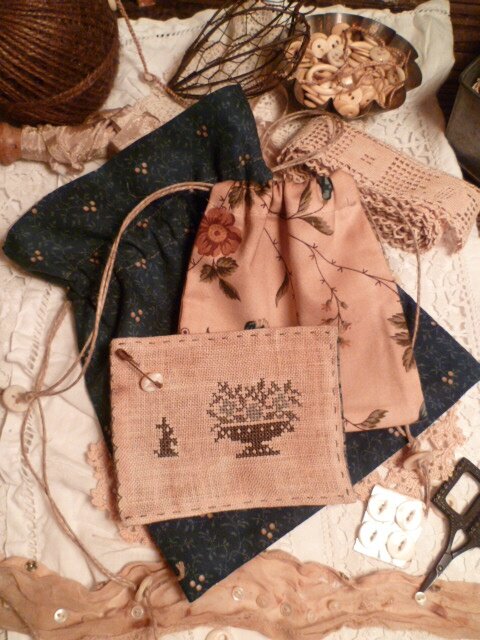 Inside ... you can store pins / needles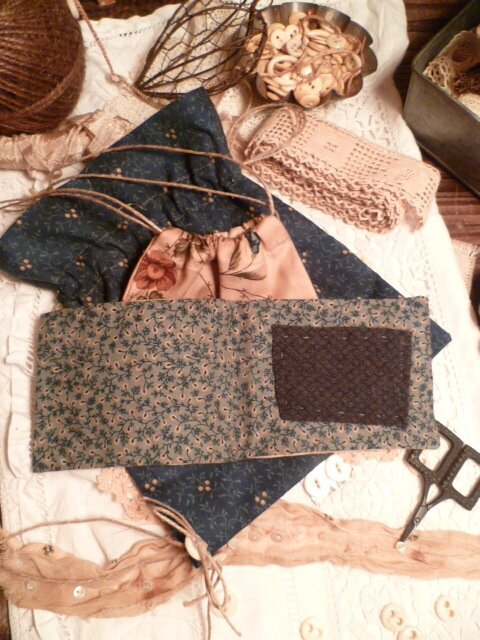 Have a creative week !!!
23 juillet 2013
Laura did not enjoy sewing very much but
she sew very well and helped a seamstress in town
(she made shirts) in order to get money for her sister Mary,
whose dream was to go to college (for blind people)
******
SOLD, thanks !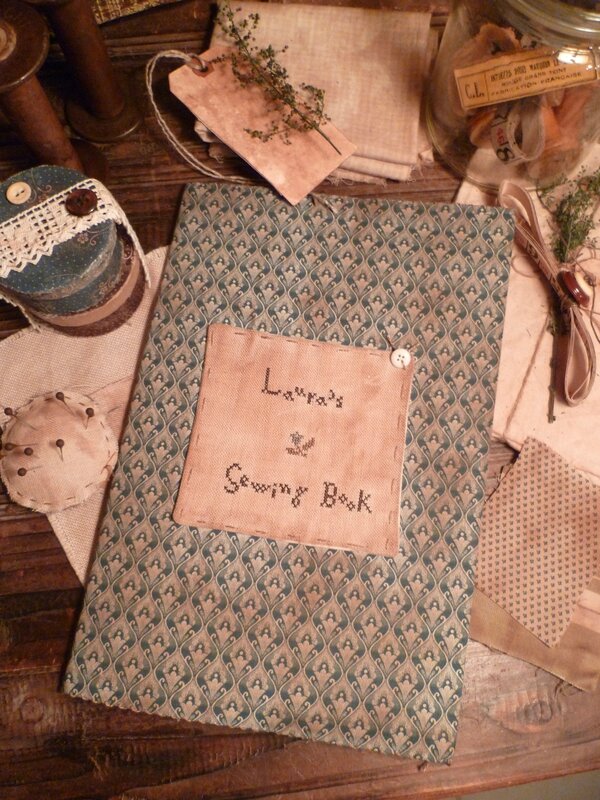 Happy stitching my friends !!!
25 juin 2012
No ! I haven't been traumatized by my irregular verbs !!!
LOL !!! I just wanted to create a funny pillow in which I could store my scissors !!!
This is my latest e-pattern
it is available HERE in my Etsy Shop
******
The Completed Pillow is SOLD, thanks
*****
Thanks for stopping by !!! HAVE FUN STITCHING !!!