02 janvier 2017
I can't help it but am uncapable of throwing little scraps of linen ...
Here are a few little stitcheries made out of these little scraps ...
*****
Scissors and bird
Baskets and scraps of blue Civil War Repro Fabrics ...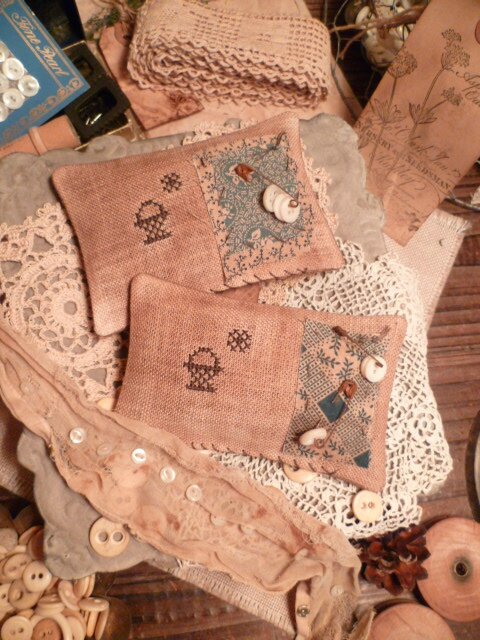 Dogs and Baskets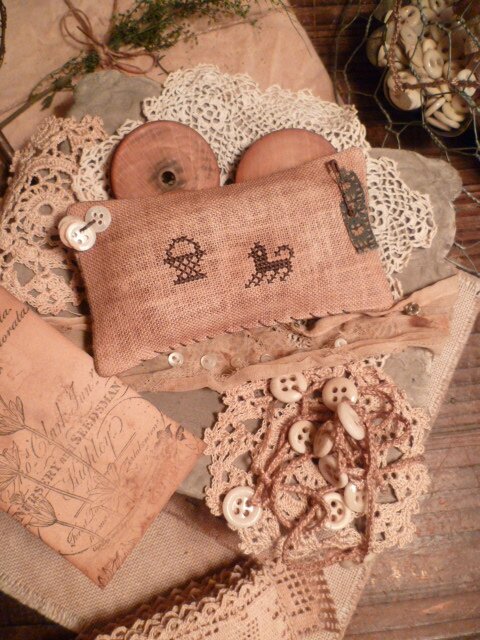 Have a creative week !!!
25 juin 2012
No ! I haven't been traumatized by my irregular verbs !!!
LOL !!! I just wanted to create a funny pillow in which I could store my scissors !!!
This is my latest e-pattern
it is available HERE in my Etsy Shop
******
The Completed Pillow is SOLD, thanks
*****
Thanks for stopping by !!! HAVE FUN STITCHING !!!