06 février 2017
I wanted to stitch something very simple,
and I really love this little sentence "I did my best".
Of course, we all do our best ... and even if the result is not always "nice or "satisfying" ,
it is not so important since we DID our best !!!lol
*************************
Pattern available HERE
Copybook tag Pattern available HERE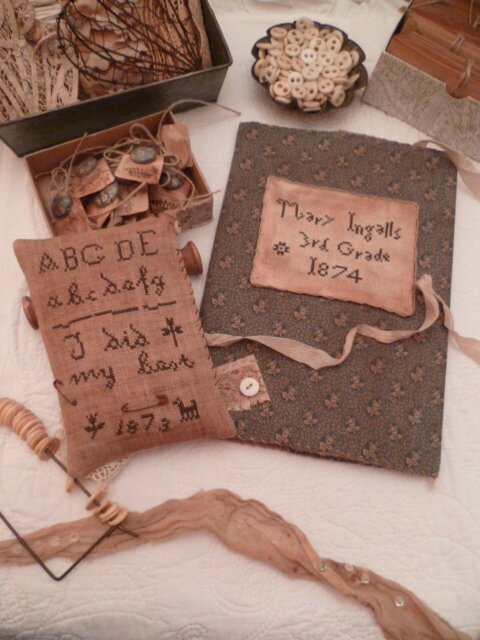 Enjoy Stitching !!!!!!!!!!!!!!!!
18 mai 2016
Rose Wilder, Laura's daughter was given a donkey
-Spookendyke-
by her parents and Spookendyke was particularlaly stubborn !!!lol
Poor Rose ! she hated him !!! LOL
******
Available in the album "Laura Ingalls"
(The completed pillow is sold, thanks)
Enjoy stitching my dear friends !!!
02 septembre 2014
the spelling of them
Laura Ingalls
******
I love this quote by Laura Ingalls because I love reading and writing
and I am also my DH's proof reader so this sentence is very special to me ...
I think that I will work thoroughly on this theme ...
spelling bee, slate work ... I don't know for the moment ...
*****
This new pattern is available in my ETSY SHOP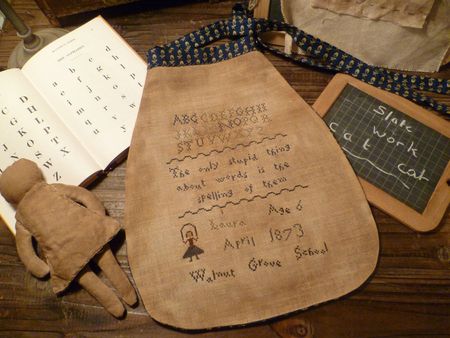 Thanks for visiting my friends !!!
01 septembre 2014
Once again I got inspiration from Laura Ingalls's books ...
I read this sentence in "On the banks of Plum Creek"
and I got the idea of creating
a big pouch to store the slate that the 2 young sisters were sharing
as well as a little pouch to store flat pillows representing animals and one syllable words such
as those you can read in the Mac Guffey's First eclectic Reader.
I also add a copybook cover with a cross stitched tag .. even if copybooks were not common at that time ...
*********************
Sold, thank you !
Copybook Cover + cross stitched tag and Big Pouch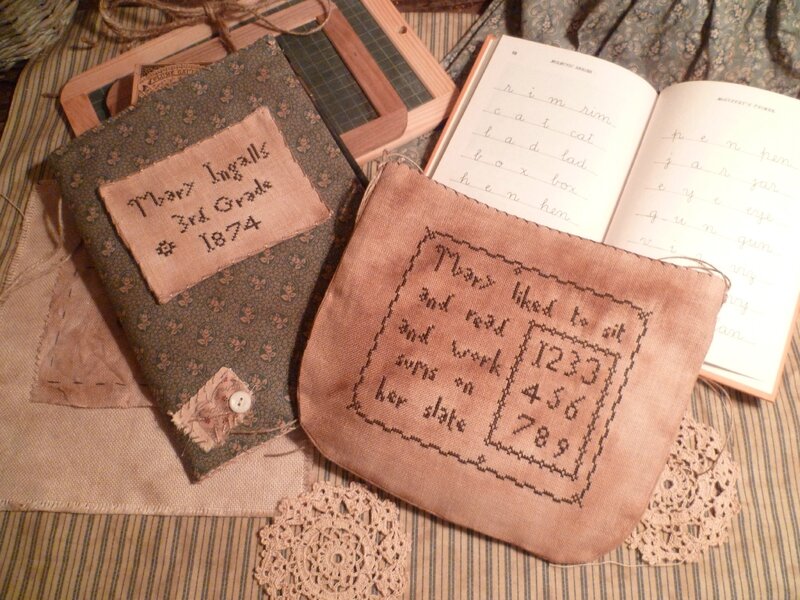 More pics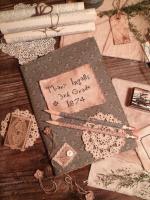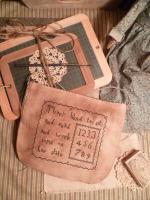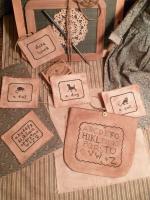 ABC Pouch and its little flatties "Slate Work"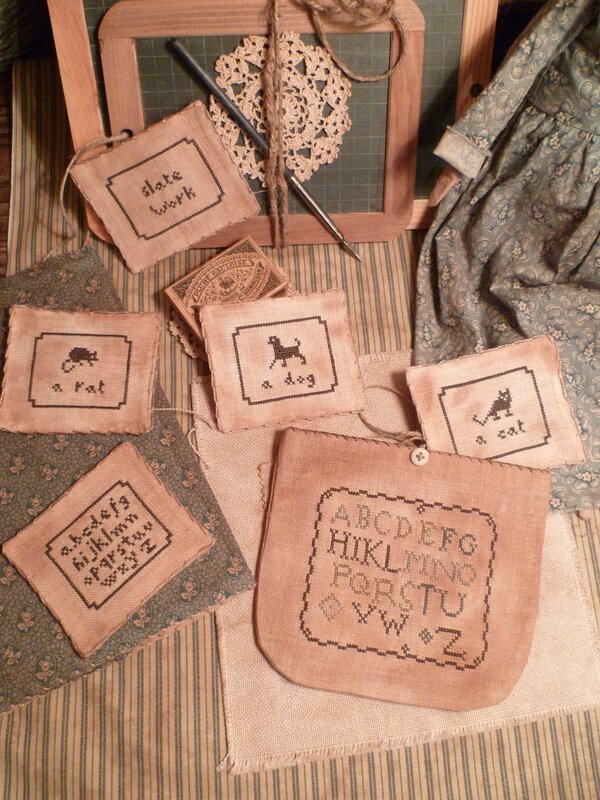 Thanks for stopping by !!!
22 février 2014
Caroline Ingalls, born Caroline Lake Quiner
(December 12, 1839 – April 20, 1924)
was the mother of Laura Ingalls Wilder,
I imagined that she could have stitched
this little sampler when she was 10 years old ...
*****
Completed Pillow SOLD, THANKS
Thanks for visiting !!!
02 décembre 2013
A MERRY CHRISTMAS
******
Sold, thank you ...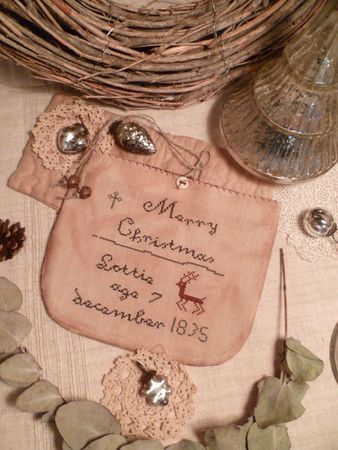 Happy stitching my dear friends !!!