06 février 2017
I wanted to stitch something very simple,
and I really love this little sentence "I did my best".
Of course, we all do our best ... and even if the result is not always "nice or "satisfying" ,
it is not so important since we DID our best !!!lol
*************************
Pattern available HERE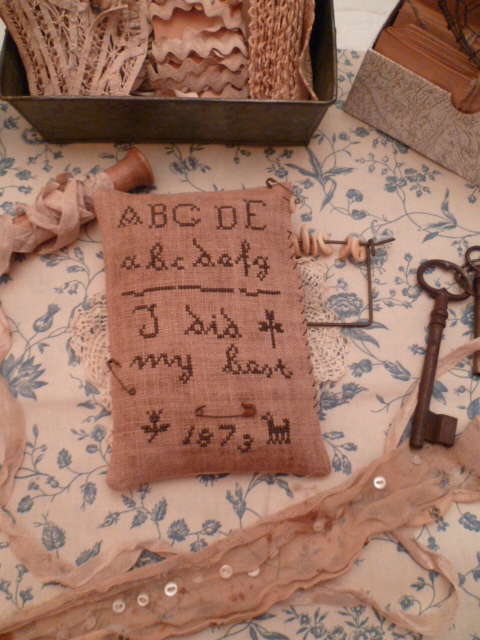 Copybook tag Pattern available HERE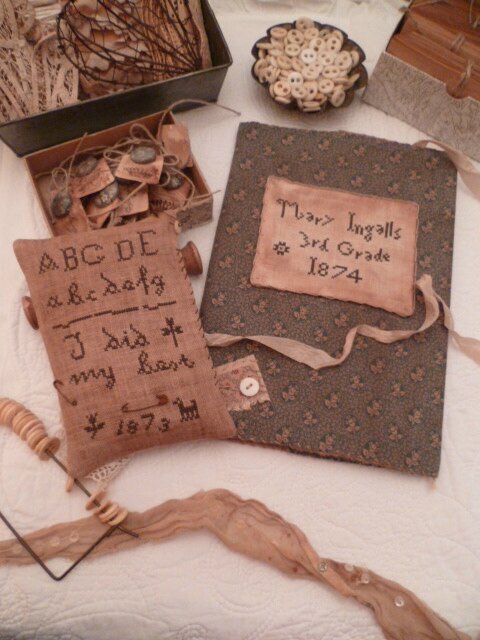 Enjoy Stitching !!!!!!!!!!!!!!!!
18 mai 2016
Rose Wilder, Laura's daughter was given a donkey
-Spookendyke-
by her parents and Spookendyke was particularlaly stubborn !!!lol
Poor Rose ! she hated him !!! LOL
******
Available in the album "Laura Ingalls"
(The completed pillow is sold, thanks)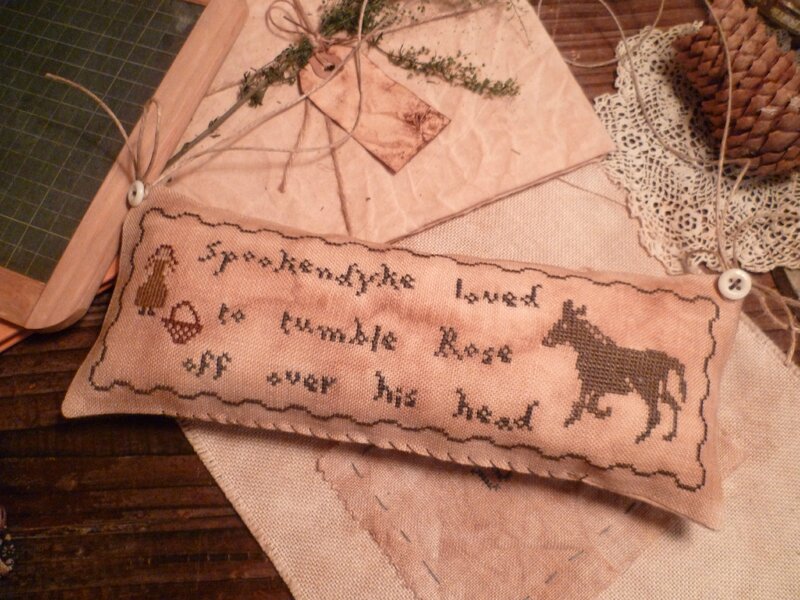 Enjoy stitching my dear friends !!!
02 septembre 2014
the spelling of them
Laura Ingalls
******
I love this quote by Laura Ingalls because I love reading and writing
and I am also my DH's proof reader so this sentence is very special to me ...
I think that I will work thoroughly on this theme ...
spelling bee, slate work ... I don't know for the moment ...
*****
This new pattern is available in my ETSY SHOP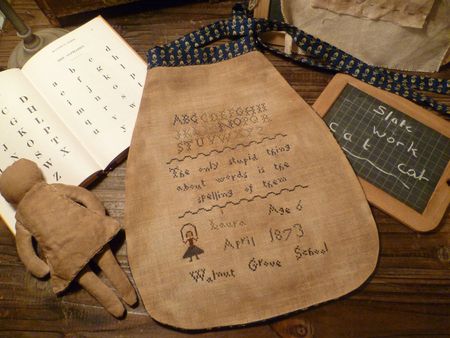 Thanks for visiting my friends !!!