24 juillet 2017
The set is RESERVED, thank you !!!
****************
"There is no charm equal to tenderness of heart"
Design by The Samplar Girl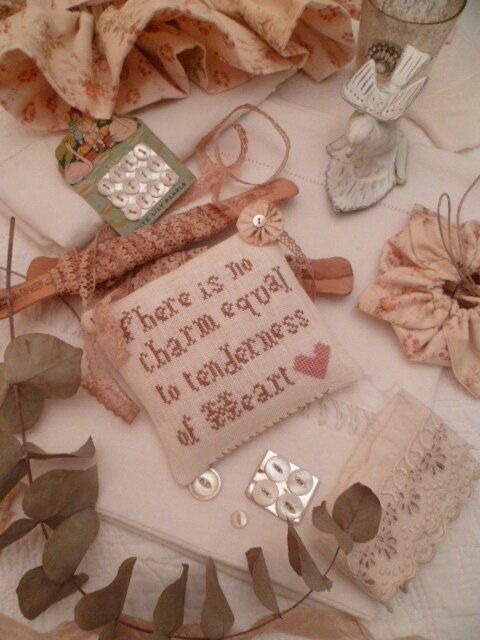 Click to enlarge the pics !!!
Beware: Will fill the 2 lil' Gift Bags with French Lavender
The Big Drawstring Bag
high quality fabrics and fully lined as usual
Height 19 inches x Width 18 inches (48,5 cm X 47 cm)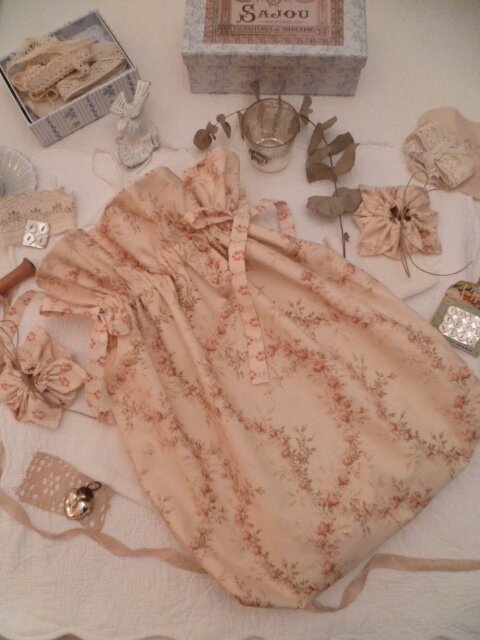 "Scatter Smiles"
Adapted from a design by Victorian Motto Sampler
Thanks for visiting ...
See you tomorrow for episode 2