07 février 2014
HAPPY BIRTHDAY TO LAURA INGALLS
born on 7th February 1867
*****
Once again, I got inspiration from Laura Ingalls:
Ida Belle Wright was one of her best friend so I imagined
that Ida did this sweet token of affection for her dearest friend ...
*****
This E-Pattern is available
Completed pouch is sold, thanks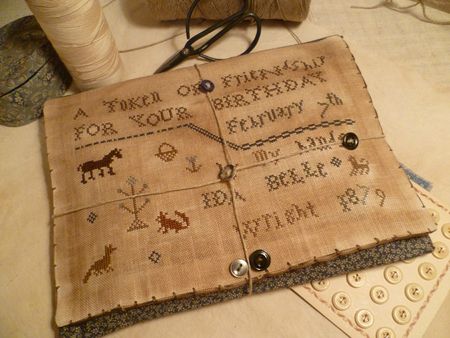 Click Click to enlarge the pics !
*****
Thank you for visiting and come back often!!
Smiles
HAVE FUN STITCHING !!!