23 janvier 2017
If you have nothing nice to say ...then say nothing at all."
Joseph Black Sanders
(My dear friend Montine asked me to create a piece using this sentence
frequently used by her dear father ... so true !!!
*******
Pattern available HERE
This pillow is dedicated to Montine's mother ... Helen
*******
Pattern available HERE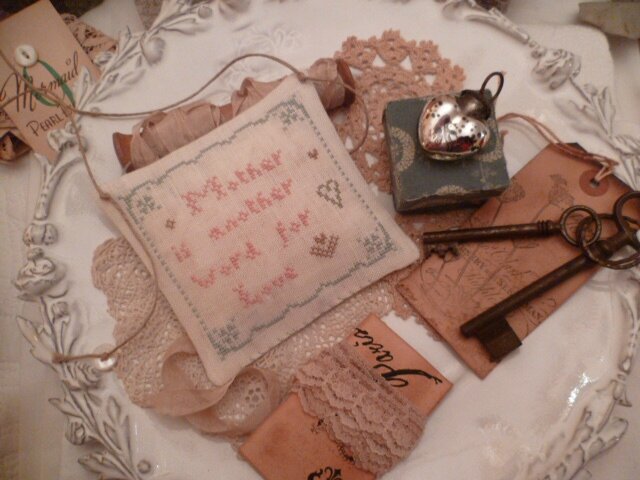 Here is another pillow dedicated to both Helen and Joseph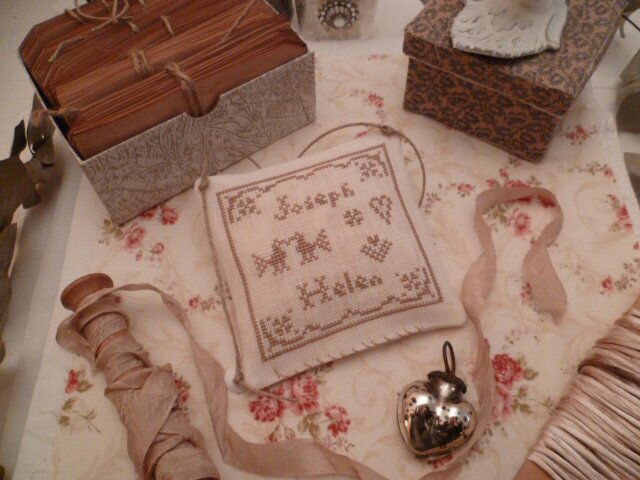 and a pouch to celebrate their wedding anniversary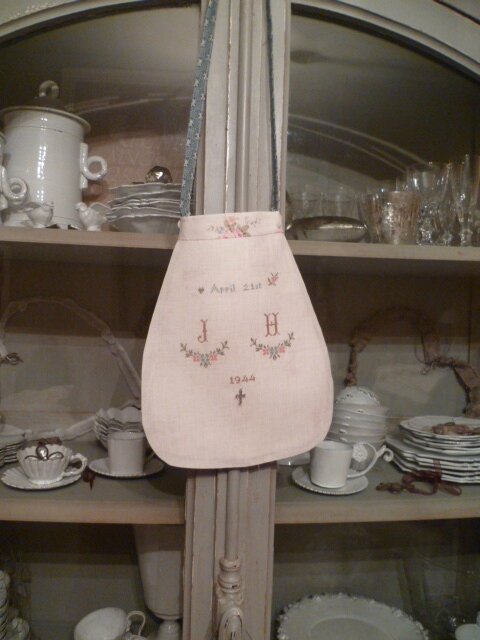 Thanks for visiting !!!! Have a great day !!!
23 décembre 2016
Inspired by Laura Ingalls Wilder !!! Merry Christmas my dear friends !!!
******
Available in the album
Christmas (Laura Ingalls Patterns)

Mail me if you are interested
nmelot@orange.fr
For more details to order
please, CLICK HERE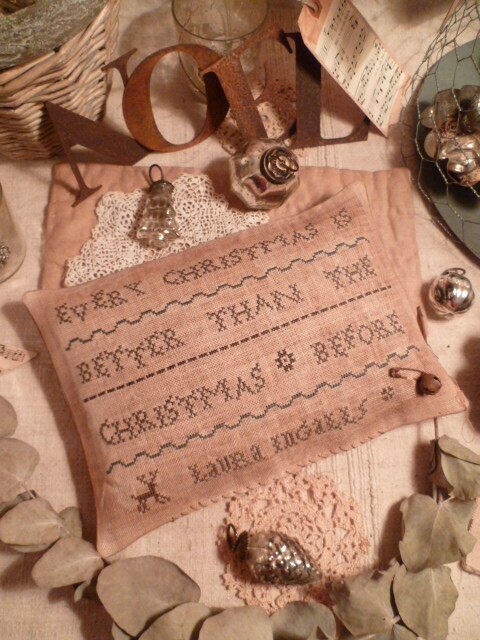 Have a great Day !!!
02 septembre 2014
the spelling of them
Laura Ingalls
******
I love this quote by Laura Ingalls because I love reading and writing
and I am also my DH's proof reader so this sentence is very special to me ...
I think that I will work thoroughly on this theme ...
spelling bee, slate work ... I don't know for the moment ...
*****
This new pattern is available in my ETSY SHOP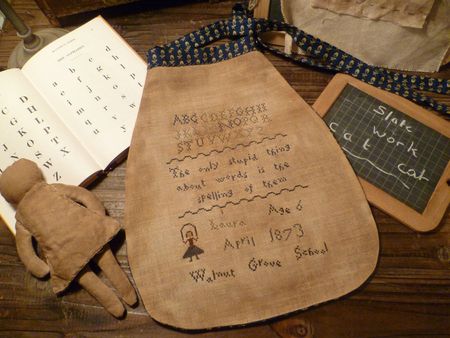 Thanks for visiting my friends !!!
05 juin 2014
is to enjoy every moment as it passes
Laura INGALLS
******
This is my latest pattern ...and

it is available
Thanks for visiting !!!
01 février 2014
are taken up with my needle
1851
Ellen Birdseye Wheaton came from a prominent Syracuse family.
She married at the age of 18 and had 12 children.
The diary she kept until her death in 1858, at age 42,
illuminates her own life and
opens a window onto the lives of women in 19th century Syracuse.
*********
Happy stitching my friends !
24 juin 2013
"Remember well and bear in mind,a constant friend is hard to find."
Laura Ingalls
*****
My pattern is available in my ETSY SHOP
Completed Pillow SOLD, thanks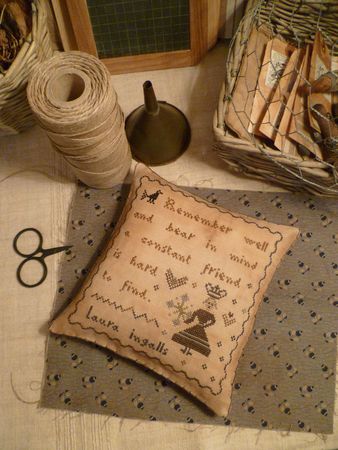 Thanks for visiting !
14 mai 2013
Home is the nicest word there is.
Laura Ingalls
*****
Here is my latest pattern which it is available
in my ETSY Shop
Complete Pocket is sold, thanks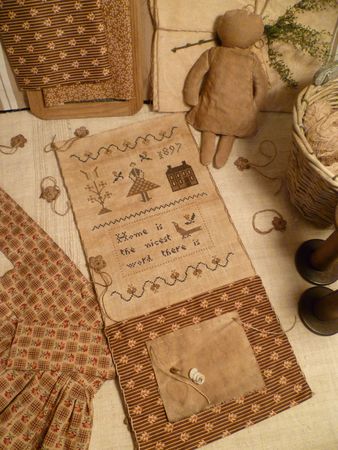 Thanks for visiting
ALL MY E-PATTERNS CAN BE BOUGHT via
OR
YOU CAN SEND ME AN E-MAIL via CONTACTEZ L'AUTEUR
06 février 2013
"While they may blend when together, each one is special in its own light."
Daniella Kessler
*******
Click click To ENLARGE the pics !!!
Thanks for stopping by ...