31 octobre 2015
My talented friend Nicole Lecaille stitched one of my cross stitch pattern
and I must confess she did a wonderful job !!!
Wow ! Nicole, I love EVERYTHING !!! Congrats !!!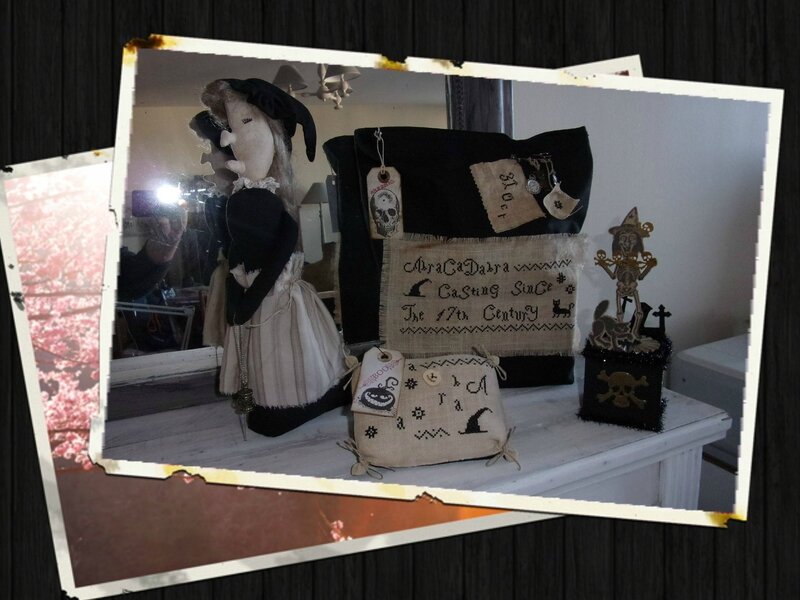 Nicole used the "Abracadabra" motifs to stitch a unique version !!!
Too cute !!!!!!!!!!!
Happy Halloween to all of you sweet friends !!!
03 octobre 2015
were piled in the attic's corners."
Laura Ingalls Wilder
Little house in the Big Woods
(The completed pillow is sold, thanks)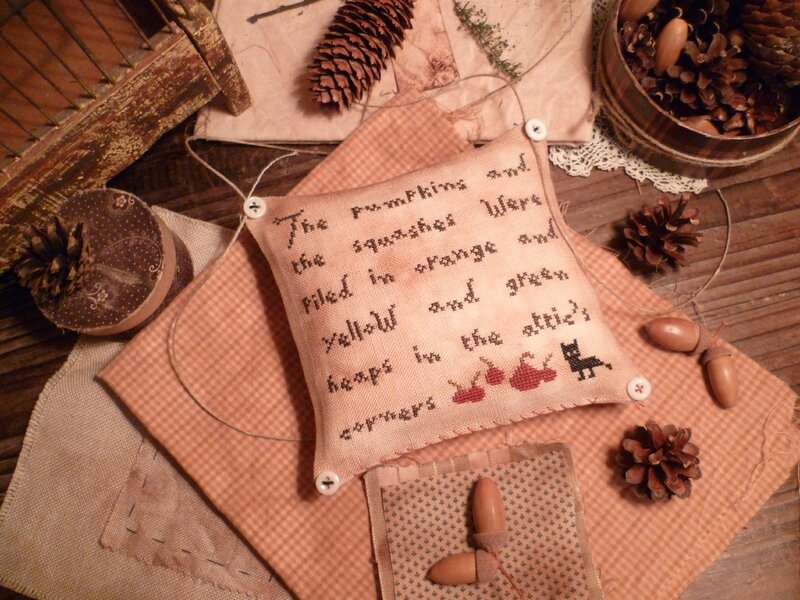 Thanks for stopping by my friends !
Have great day !
15 octobre 2013
and everything was snug and cosy.
This sentence is an extract from the book "Little House in the Big Woods".
Laura tells her readers about the fact that
she enjoyed very much playing with her sister Mary in the attic of their log cabin ...
It reminded me of my grandparents'attic so I could not resist and created that sweet little pattern ...
*****
(The completed pillow is sold, thanks)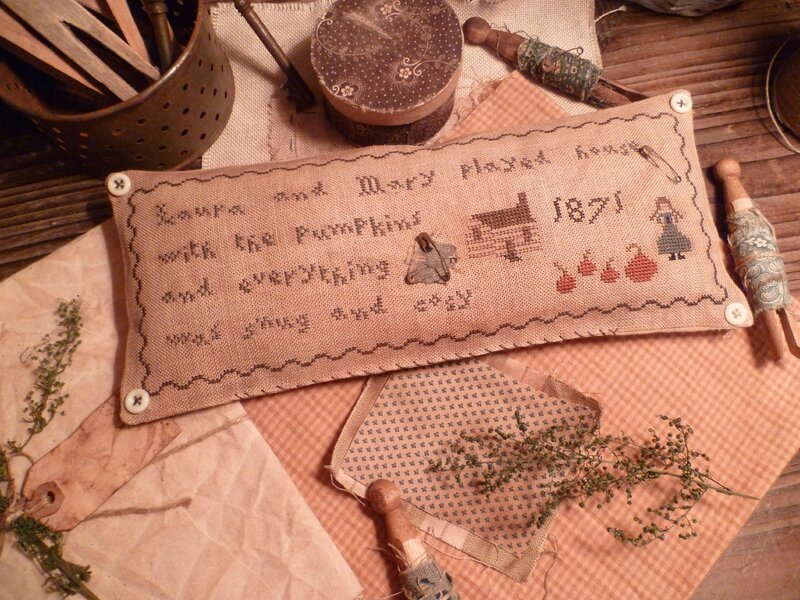 ******
Thanks for visiting !!!