26 juillet 2015
slip down her back so that she could feel the wind on her face and see the whole of prairie."
By the Shores of Silver Lake
*****
My new pattern is available
Completed Pillow is available HERE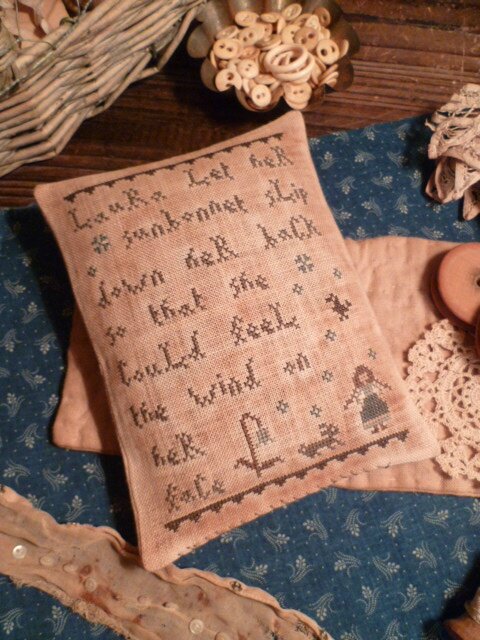 Happy creative week !!!!!!!!!!!!!!!!!!!!!!!!!!!!!
25 juin 2015
I think I'll never get enough of bonnets ...
after blue bonnets ... I am experiencing kaki bonnets !!!lol
******
Available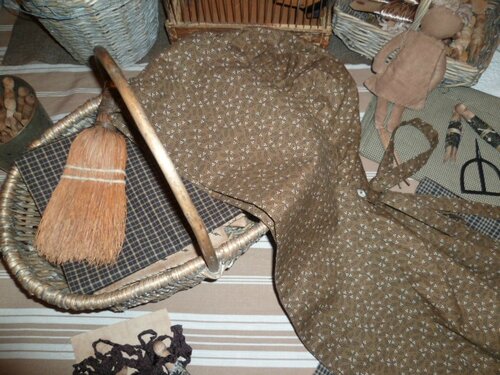 I love my lil' broom !!!!!!!!!!!!!!!!!!!!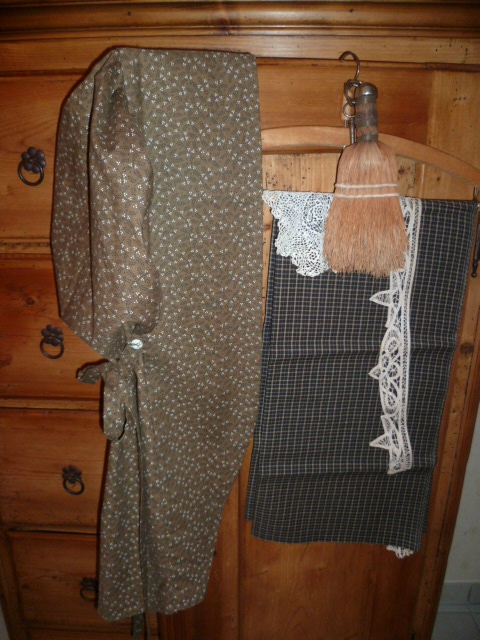 Have a nice day sweet friends ...
19 juin 2015
My new offering on ETSY
******
Edit June 21st 2015: Bonnet SOLD, thank you
************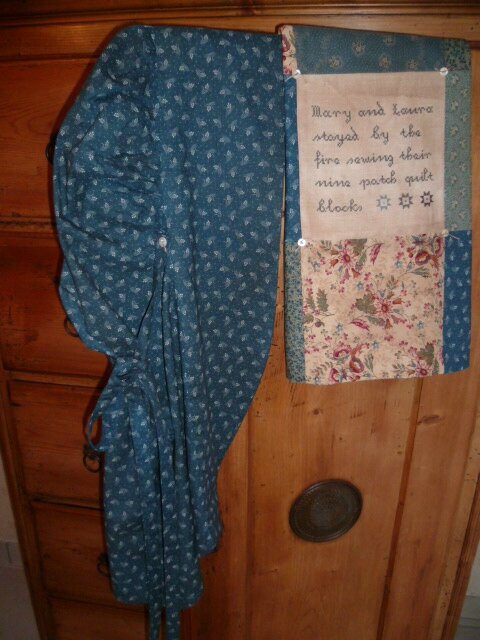 The bonnet is stained with walnut ink
Happy creative WE !!!!
02 juin 2015
It had been a long time since I wanted to sew prairie bonnets but ...
I could not figure out the patterns I had bought !
I told my sweet friend Lecia
and she was kind enough to give me a few tips ...
*******
EDIT: Set Bonnet + Pillow RESERVED
(An other set will soon be available HERE)
*******
I decided to create a little pillow to hang with my sunbonnets
E-Pattern available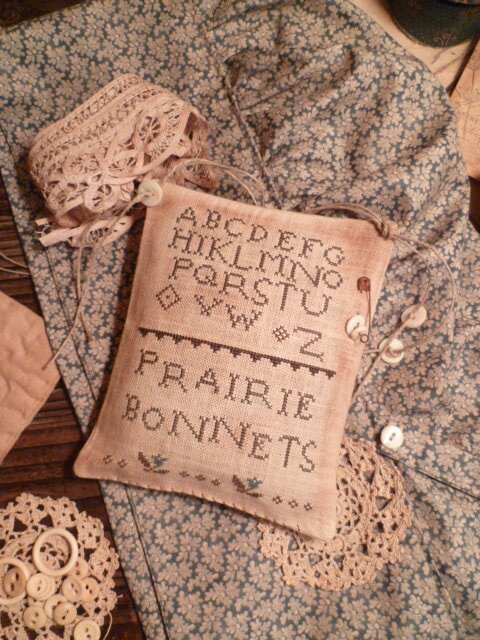 Love my pine chest too !!!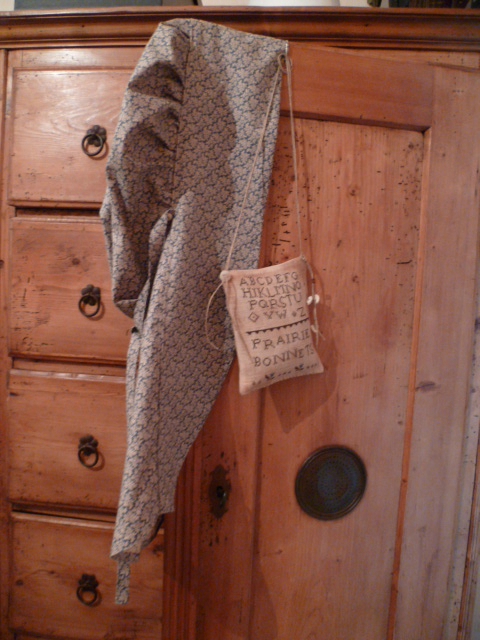 Happy Stitching my friends !!!