06 décembre 2015
Sold, thank you !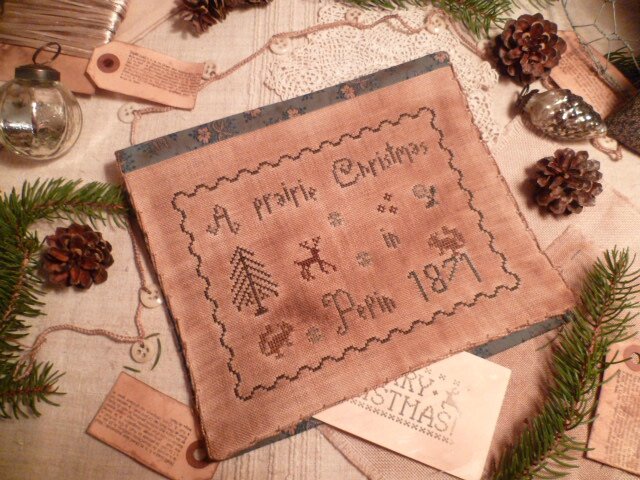 When the pouch is open ...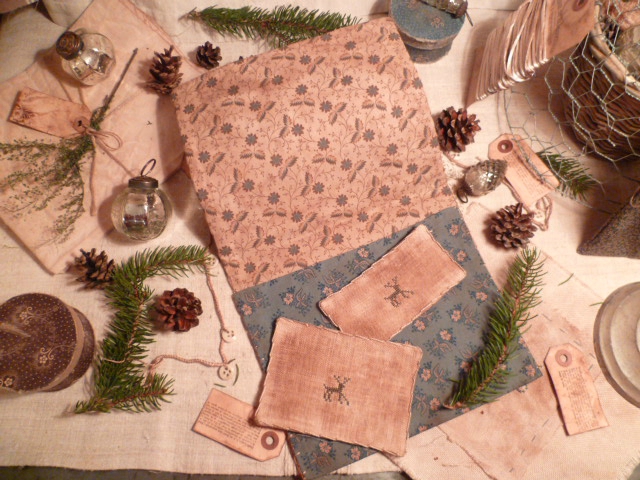 Enjoy stitching my dear friends !!!
26 juillet 2015
slip down her back so that she could feel the wind on her face and see the whole of prairie."
By the Shores of Silver Lake
*****
My new pattern is available
Completed Pillow is available HERE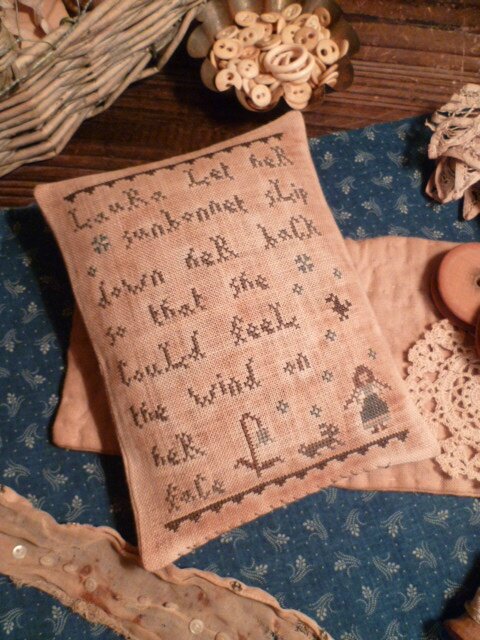 Happy creative week !!!!!!!!!!!!!!!!!!!!!!!!!!!!!
13 juillet 2015
A new set including Two Prairie bonnets and a ditty bag + a little bonus surprise
These bonnets are made with high quality fabrics (Civil War Repro fabrics)
and are partly machine sewn and hand sewn.

SET AVAILABLE ON MY ETSY SHOP
More pictures !!! Enjoy !!!
The darker bonnet:
Bonnet made with almost 2 yards of the following fabric:
Judie's Album Quilt Royal Ditzy Daisy (Judie Rothermel for Marcus Fabrics)

The lighter lavender bonnet :
Bonnet made with almost 2 yards of the following fabric:
Edith (Windham Fabrics)
**********
Happy Week !!!!!!!!!
28 juin 2015
This is my latest bonnet.
I bought this Clothworks fabrics 2 years ago
and wanted to use it for a special project ...
I really love the way it turns out !!!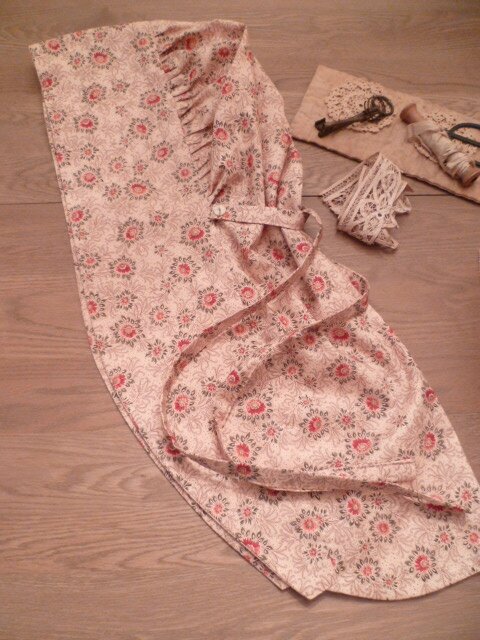 Close up ...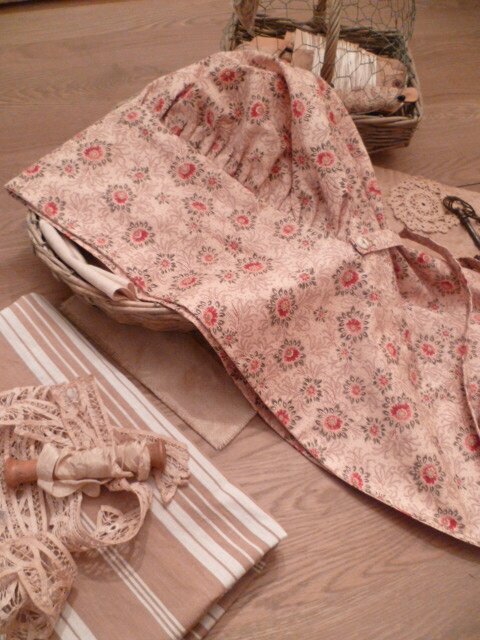 Have a great day ! Love, Nat
25 juin 2015
I think I'll never get enough of bonnets ...
after blue bonnets ... I am experiencing kaki bonnets !!!lol
******
Available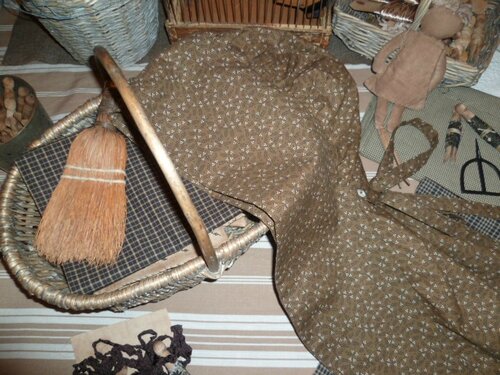 I love my lil' broom !!!!!!!!!!!!!!!!!!!!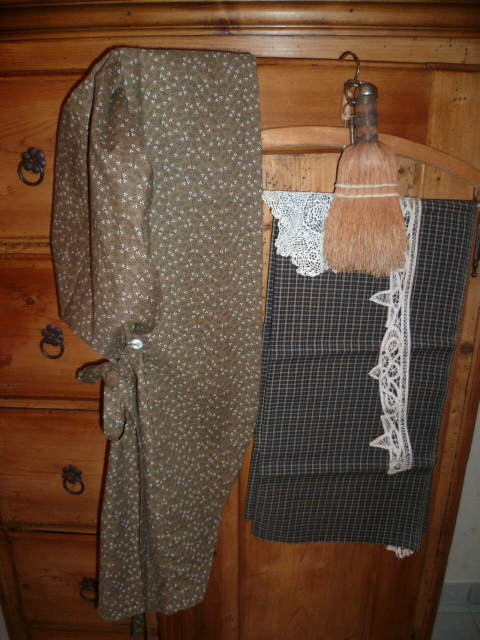 Have a nice day sweet friends ...
12 juin 2015
Floral prints have my preference ...
and especially Civil War Repro Fabrics !!!
What about you ?
More Pics !!! Click to enlarge ...
Happy creative week my friends !!!
20 novembre 2014
Little House in the Big Woods is one of my favourite books in the whole series.
I love the fact that Laura describes the daily routine
and many things that were part
of her life as a pioneer girl.
I have learned a lot of things and
I have already read it at least four or five times.
***********
(The completed pouch is sold, thanks)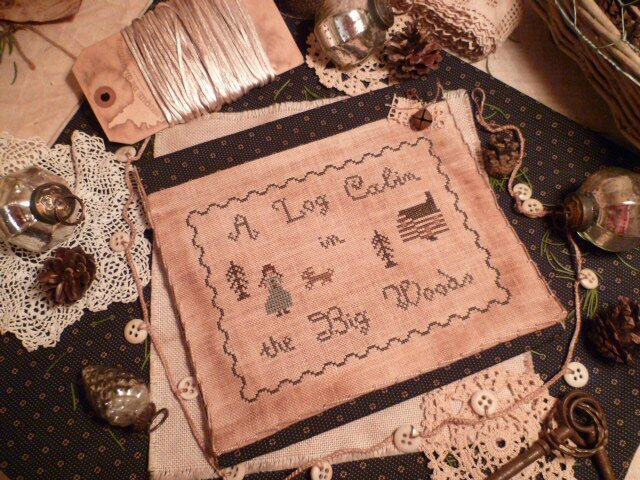 (I have sewn a little pouch but for those of you
who fear sewing, the size is perfect for a little pillow !)
Enjoy stitching !!!
09 juillet 2013
"And in the very toe of each stocking ... was a shining bright penny."
Laura Ingalls
******
Many of you have appreciated my first Christmas pouch ...
and since then,I have kindly been asked to create an other X-mas pouch pattern ...
Your dream has come true my dear stitching friends and today,
I am happy to present this lovely pouch ...
inspired by a little pioneer girl called Laura Ingalls
******
This pattern is available in my Etsy Shop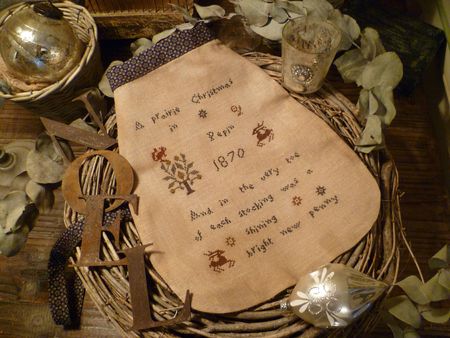 Happy stitching my dearest friends !!! Thanks for visiting ...