16 janvier 2017
I sew our names to give my mother her honor due".
I created this pattern for an adorable customer (Montine)
who wanted to pay tribute to her dear Mom.
*******
Pattern available (I will personalize the names ONLY, thanks)
*******
SOLD, thank you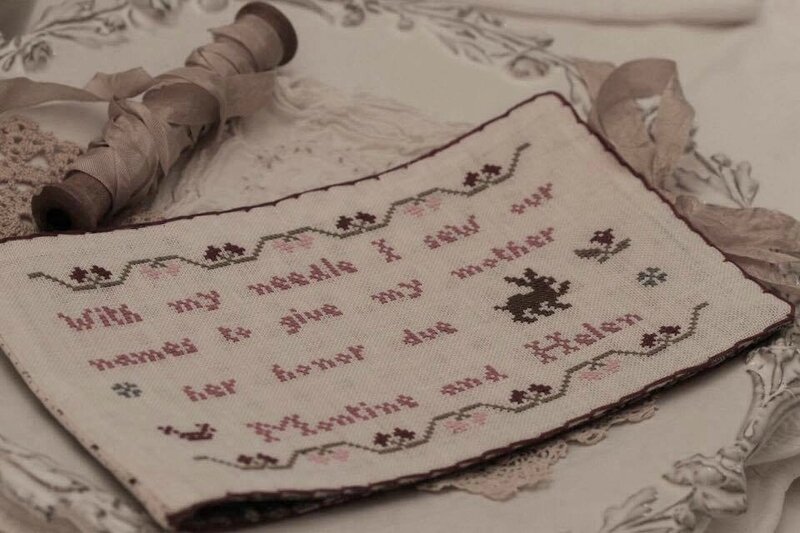 The inside of the "big"pouch / sewing book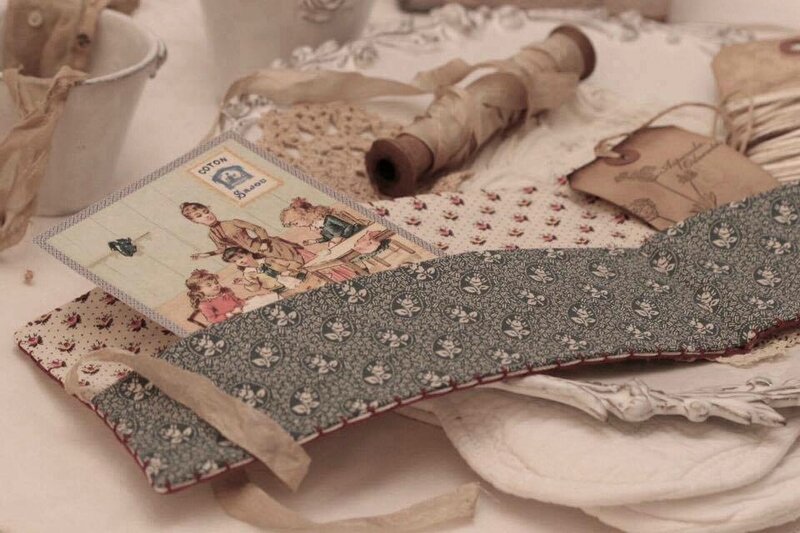 A small project with Montine's favorite motif ... a rabbit !!!
and initials ...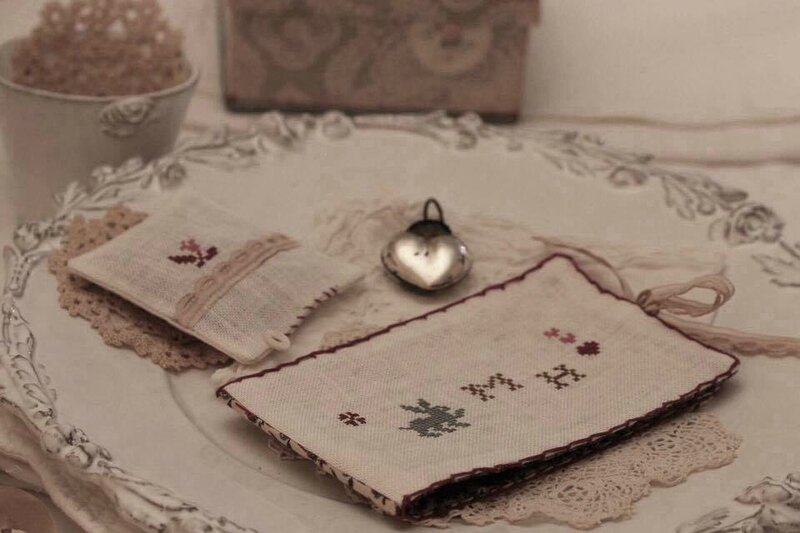 The inside of the small pouch / sewing book
as well as the tiny pillow with a sweet flower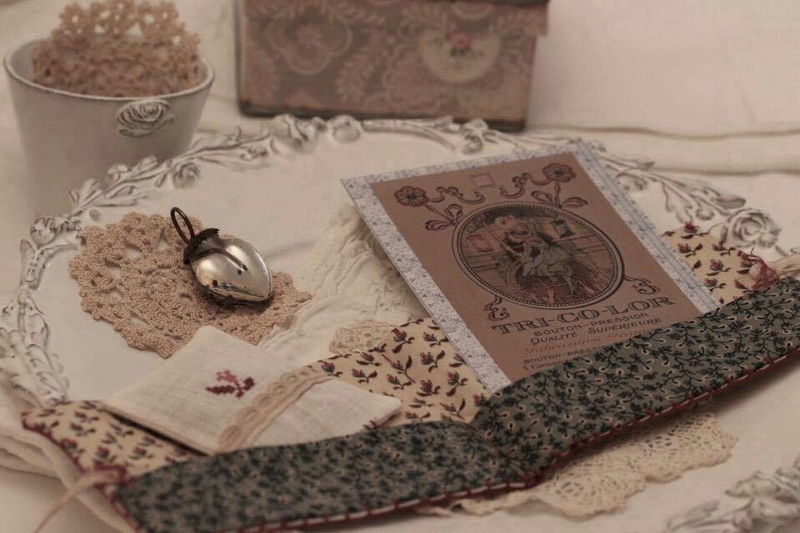 I enjoyed a lot creating this set for this adorable lady ...
Thanks for visiting my friends !!!
05 juillet 2015
EDIT July 6th : SOLD, thank you
I've sewn this COLONIAL POCKET from a wonderful reproduction calico fabric.

Ladies would have worn this under their skirt to carry sewing and other personals...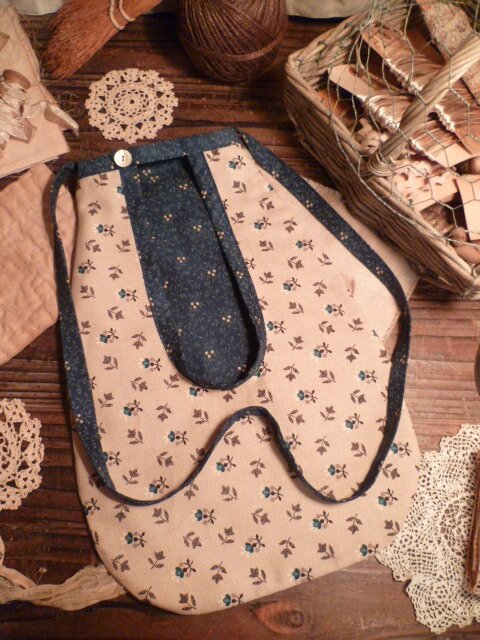 Happy Sunday my friends !!!!!!!!!!!!!!!! Hugs, Nat
23 avril 2015
This is a new version of one of my oldest pattern ...
I got inspiration from Laura Ingalls whose best friend was Ida Belle Wright.
I imagine this pouch ... that can be filled with sewing notions,
vintage buttons, trim or lace etc ....
*****
PATTERN available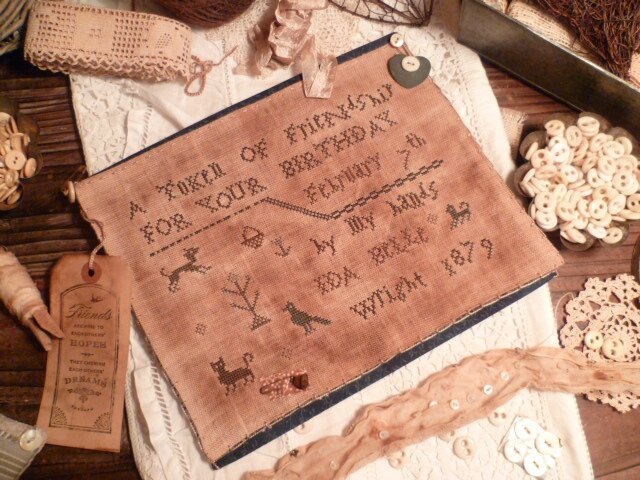 I also did this little pillow ... as a sweet treat !!!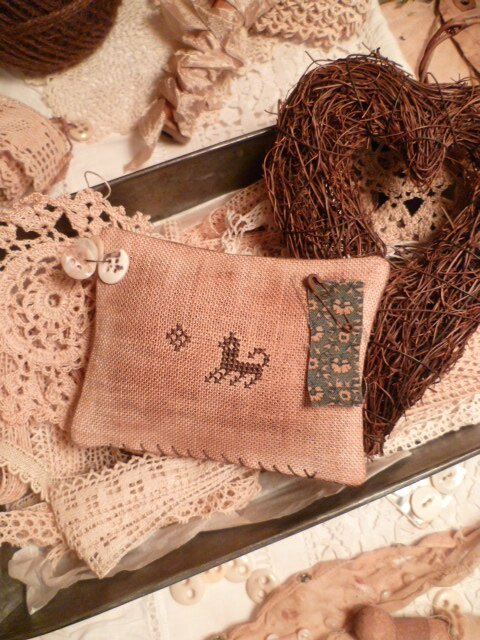 Have fun stitching sweet friends !!!
05 juin 2014
is to enjoy every moment as it passes
Laura INGALLS
******
This is my latest pattern ...and

it is available
Thanks for visiting !!!
02 mars 2014
singing in tiny voices. Pa said they were dick-cissels."
Laura Ingalls Wilder
Little House on the Prairie
*****
A new E-PATTERN by THE BLUE ATTIC
******
Completed Pouch SOLD, THANKS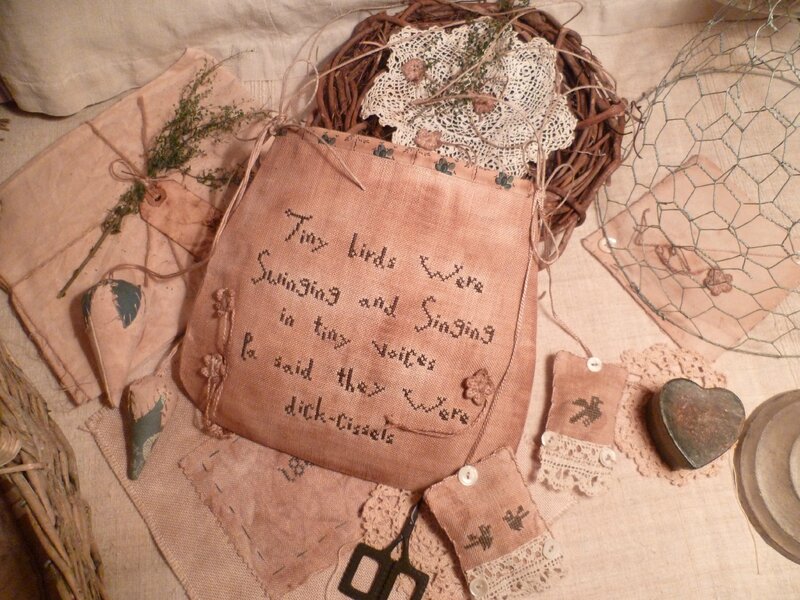 Click to enlarge the pics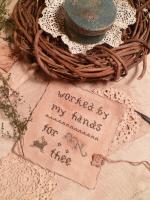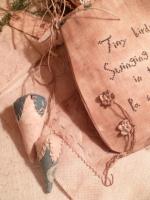 Happy Stitching my dear friends !!!
22 novembre 2013
It has been a long time since I have been thinking of
a little pouch to store some of my tiny Christmas ornies !
Well ! Just done !!!
I love it ... it is both nice and practical !!!
*****
This pattern is available in my Etsy Shop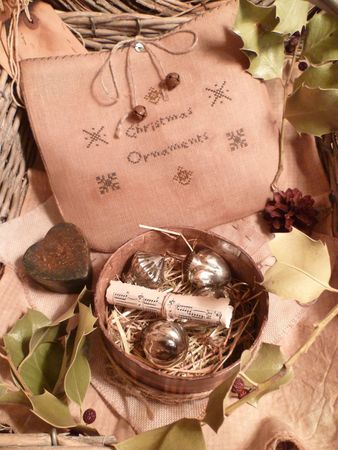 Click to enlarge
Happy stitching my dear friends !
06 novembre 2013
As Laura matures, she concludes in On the Shores of Silver Lake that
"Every Christmas is better than the Christmas before…
I guess it must be because I am growing up."
When Carrie asks her in These Happy Golden Years
"Oh Laura!…Isn't this the nicest Christmas!
Do Christmases get better all the time?"
Laura answers confidently "Yes, …They do."
*****
This is my latest e-pattern !
Come and Visit my ETSY SHOP
Click HERE
*****
This E-Pattern is available
(The completed pouch is sold, thanks)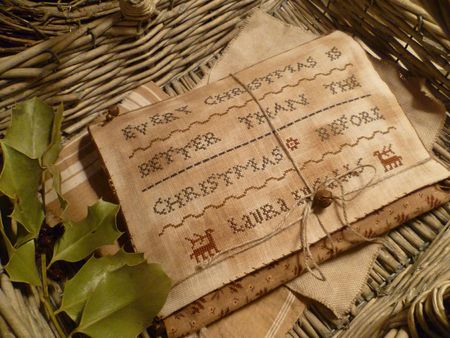 Click to enlarge the pics !
*****
If you are interested, feel free to email me
Thank you for visiting and come back often!!
Smiles
HAVE FUN STITCHING !!!
02 mai 2013
I am happy to show you my latest pattern.
It is a pocket roll in which you can store threads, scissors
and all your sewing supplies.
The pattern is available HERE
Thanks for visiting !