28 juillet 2015
Definition of a hussif:
It is a case containing thread, needles, and other articles for sewing.
They were carried by soldiers in their haversacks during the Civil War,
the housewife or huswife kit was used to store sewing supplies.
These needle cases were made by family members
and given to the men before they went off to war.
******
I decided to sew one of my own and a few days ago,
I did a few prototypes of various sizes.
All sizes are nice depending on what you want to store in it !!!
*****
The complete Needle Case is sold, thanks.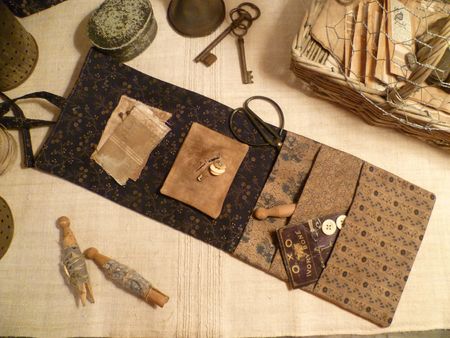 Thanks for stopping by !!!
23 avril 2015
This is a new version of one of my oldest pattern ...
I got inspiration from Laura Ingalls whose best friend was Ida Belle Wright.
I imagine this pouch ... that can be filled with sewing notions,
vintage buttons, trim or lace etc ....
*****
PATTERN available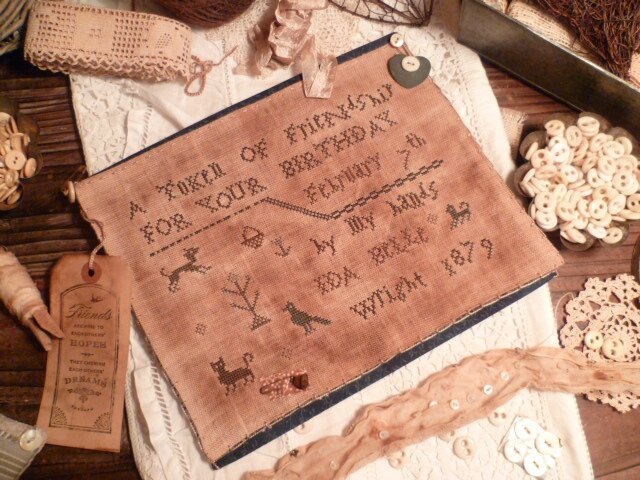 I also did this little pillow ... as a sweet treat !!!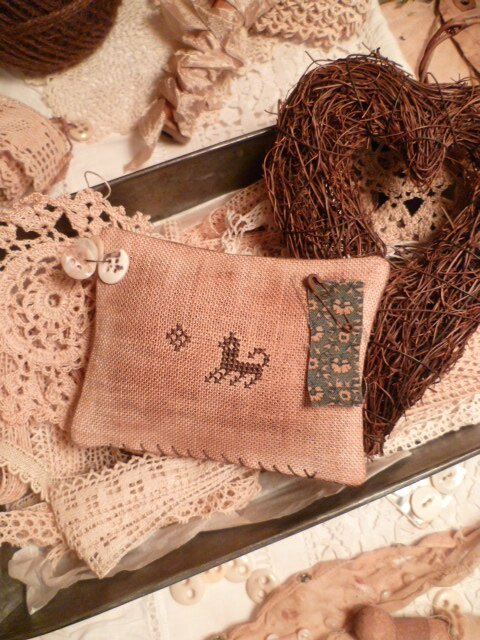 Have fun stitching sweet friends !!!
05 juin 2014
is to enjoy every moment as it passes
Laura INGALLS
******
This is my latest pattern ...and

it is available
Thanks for visiting !!!
03 juillet 2013
the yoke is easy and the burden light
*****
This pattern is dedicated to my dear hubby ...
On July 4th, we are celebrating our 15th wedding anniversary
Love is in the air !
*****
This pattern is available HERE
The complete pocket roll is SOLD, thanks !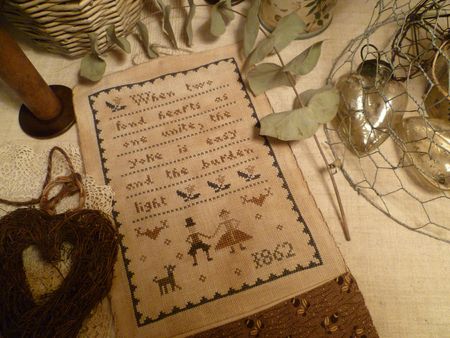 CLICK to ENLARGE
Thanks for visiting !
02 mai 2013
I am happy to show you my latest pattern.
It is a pocket roll in which you can store threads, scissors
and all your sewing supplies.
The pattern is available HERE
Thanks for visiting !