10 avril 2017
The Whole Set is SOLD, thank you !!!
*******
FRONT SIDE OF POUCH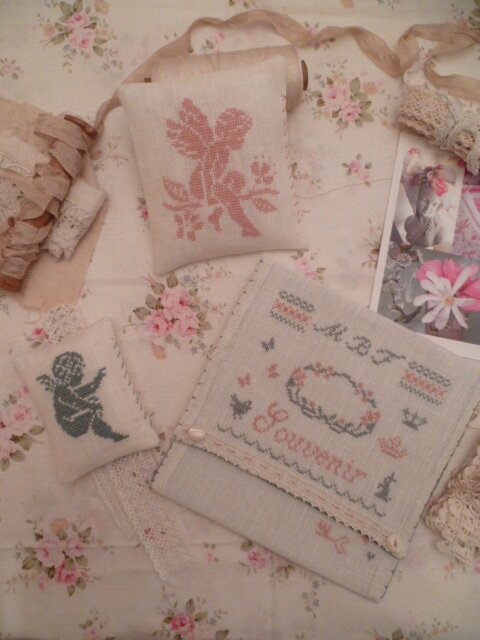 BACK SIDE OF POUCH
INSIDE OF THE POUCH
NB: The blue angel (chart from the magazine De Fil en Aiguilles)
The rose angel (chart from the book ANGES available HERE)
Back of Pouch (chart from Petits Rouges d'Ici et d'Ailleurs by M. Brunet and F. Ritz)
Thanks for Visiting !!!
04 avril 2015
I love this fabric and since this set is sold, I will have to
sew one for me !!!lol
******
HAPPY EASTER my friends !!!!!!!!!!!!!!!!!!!!!!!!!!
More pics !!!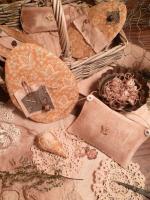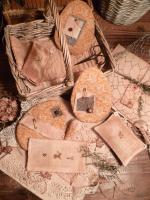 Enjoy sewing !!!
01 janvier 2015
I wish you a happy New Year.
May 2015 bring you health, happiness and prosperity !!!
I guess many of you have taken New Year's good resolutions !!!
I have NO New Year's resolutions except ONE ...
I would love to keep my supplies organized
because this will help me make more time to stitch and sew !!!
*** NEW ***
I have also decided to OFFER FINISHED GOODIES
ONCE A MONTH.
The date will be every 21st of the month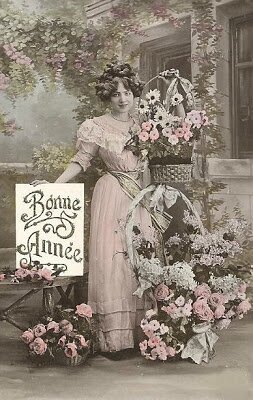 Picture found HERE
Have fun stitching my dear friends !!!
02 avril 2013
Sold, thank you !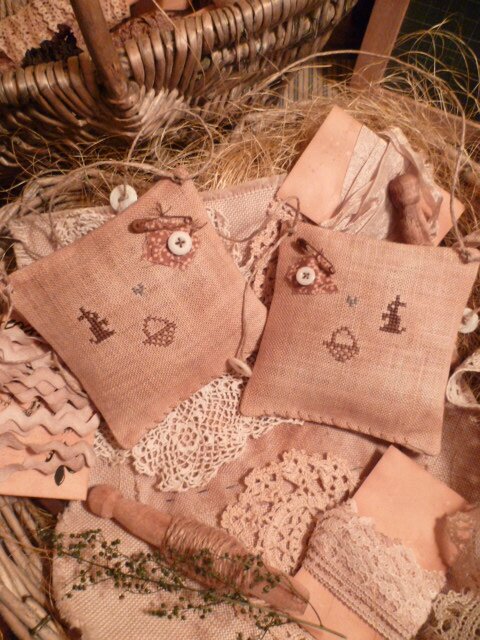 Twin bunnies "HOP HOP"
Sold, thank you !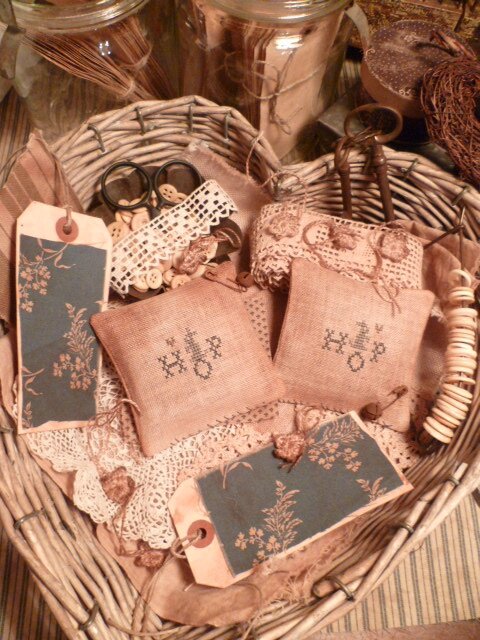 Happy Stitching !!!!