15 mars 2018
I have been totally hooked since
I have started doing latch hooking !
******
(Finishings are done ...)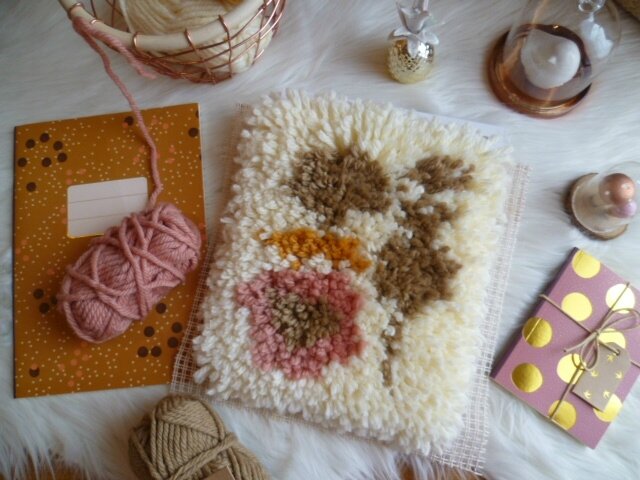 Floral Wall Piece Adapted by Darling Clementine
12 février 2018
and not the last one !
Not easy to sew the canvas to the pouch
but finally happy with the result !
Click to enlarge the pics !
Phildar yarns, pattern by Julie Robert
Thanks for visiting ! Have a great week !!!!
08 février 2018
So happy to show you my
very first latch hooking piece !!!
******
Koel Magazines, yarns by Phildar and notebooks, baskets and
boxes by Maisons du Monde