30 novembre 2014
sewing their nine-patch quilt blocks.
*****
I imagined this pattern while reading this sentence in Laura's book
Little House in the Big Woods
Like Laura and her sisters, as soon as pioneer children could handle a needle,
they were taught to make nine-patch quilt blocks from nine squares of fabric
because they were simple to sew.
A new pattern available
Completed pillow, SOLD, thank you !
******
*****
Thank you for visiting and come back often!!
Smiles
HAVE FUN STITCHING !!!
24 août 2014
of tough bark and hung it to a large, low branch of laura's tree."
Little House in the Big Woods
by Laura Ingalls
******
(The completed pillow is sold, thanks)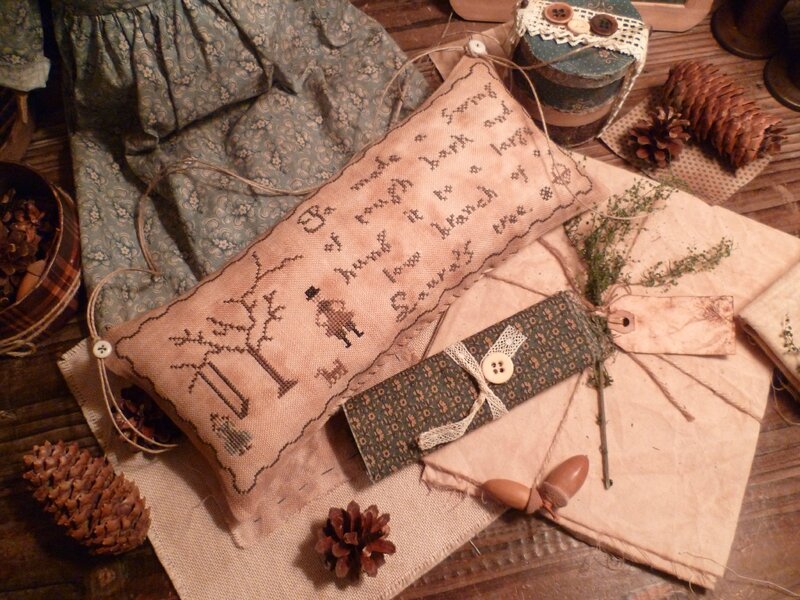 Happy Stitching my friends !!!