22 février 2016
"Everything from the little house was in the wagon
except the beds and tables and chairs.
They did not need to take these, because Pa could always make new ones."
― Laura Ingalls Wilder, Little House on the Prairie
**********
Pattern available
Completed Pillow available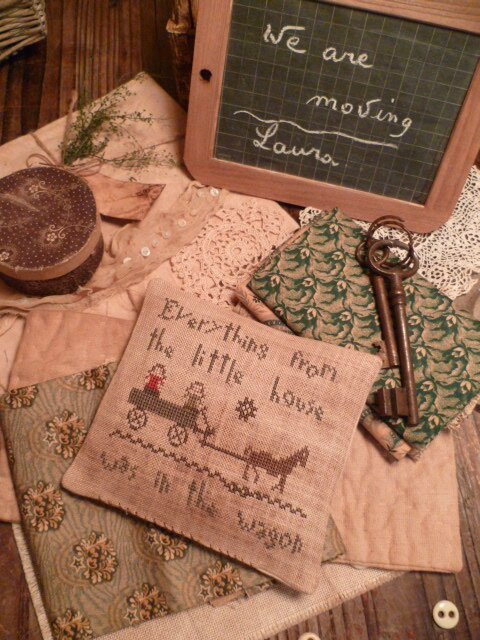 Happy Stitching my friends !!!!!!!!!!!!!!!!!!
18 novembre 2014
in cold weather, Pa told Ma."
By The Shores of Silver Lake
Laura Ingalls
***********
Sold, thank you !
Enjoy stitching my friends !!!