09 avril 2014
there was a little girl ...
*****
I am proud to share my latest design with all of you.
As you know, I started creating charts inspired by Laura Ingalls
and I am planning to develop this beautiful theme all year round ...
Since Laura was a writer, I decided to pay tribute to her as an author
that's the reason why my stitchery is in the form of a book
(I mean, 2 pages facing, a cover and a sweet little bookmark)
While working on this design I thought that it could be a nice idea
to decorate a daughter's or granddaughter's room with this lovely set ...
*****
*****
If you are interested, feel free to email me
Thank you for visiting and come back often!!
Smiles
HAVE FUN STITCHING !!!
07 janvier 2014
sixty years ago, a little girl lived in the Big Woods of Wisconsin,
in a little house made of logs... The little girl was named Laura ..."
Little House in the Big Woods
Laura Ingalls Wilder.
******
The completed roll is SOLD, thank you !!!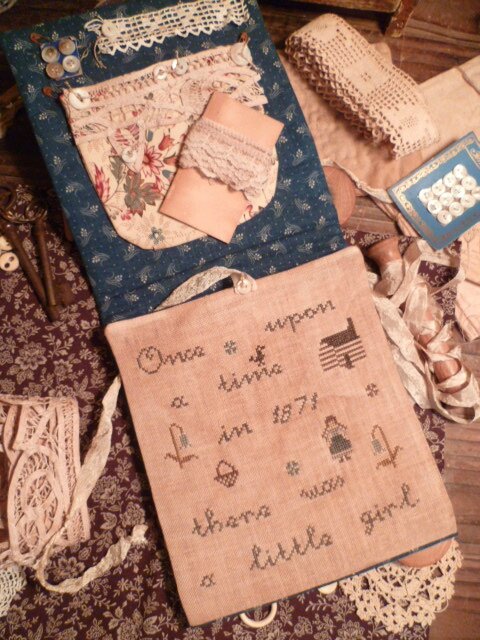 More pics ... click to enlarge !!!
Happy stitching sweet friends !!!