28 juillet 2015
Definition of a hussif:
It is a case containing thread, needles, and other articles for sewing.
They were carried by soldiers in their haversacks during the Civil War,
the housewife or huswife kit was used to store sewing supplies.
These needle cases were made by family members
and given to the men before they went off to war.
******
I decided to sew one of my own and a few days ago,
I did a few prototypes of various sizes.
All sizes are nice depending on what you want to store in it !!!
*****
The complete Needle Case is sold, thanks.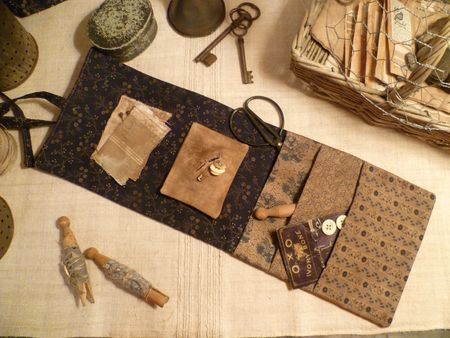 Thanks for stopping by !!!
14 décembre 2014
a little needle-book she had made from bits of silk and soft white flannel."
Little House on the Big Woods
Laura Ingalls Wilder
******
Sold, thank you !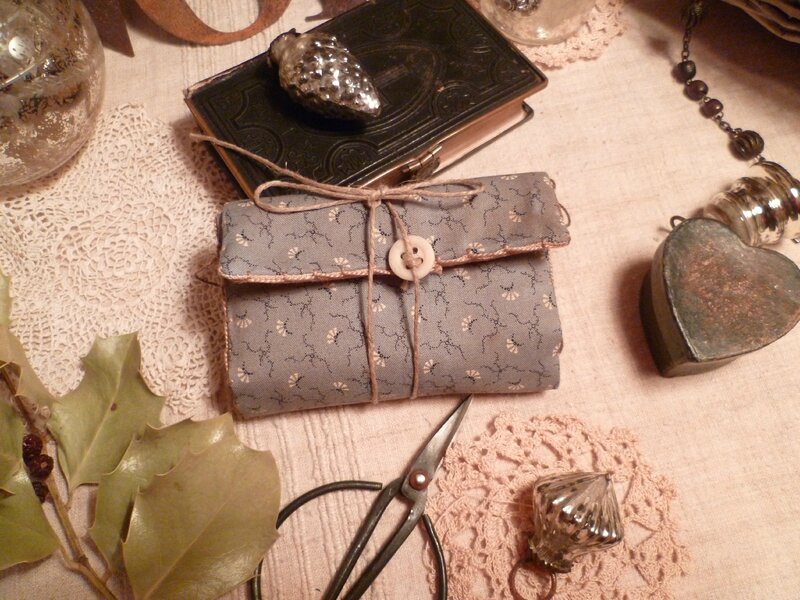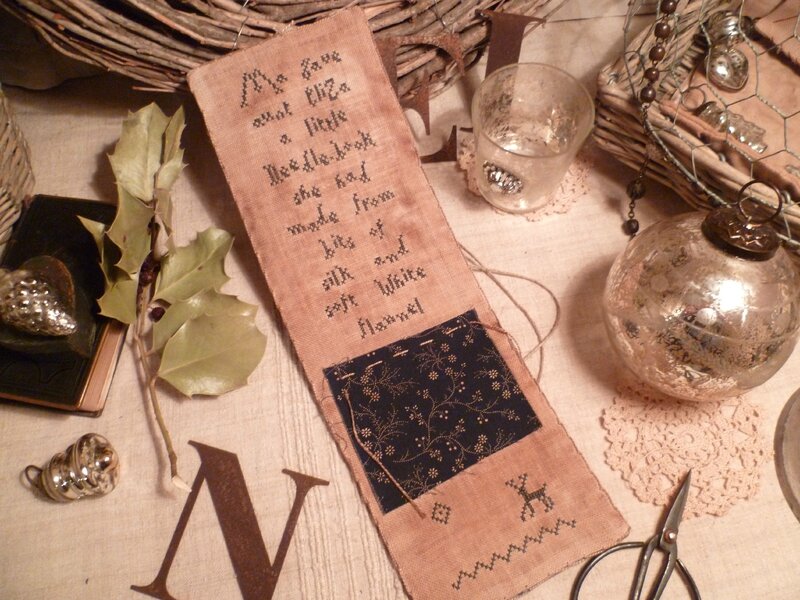 Happy stitching my friends !!!
01 février 2014
are taken up with my needle
1851
Ellen Birdseye Wheaton came from a prominent Syracuse family.
She married at the age of 18 and had 12 children.
The diary she kept until her death in 1858, at age 42,
illuminates her own life and
opens a window onto the lives of women in 19th century Syracuse.
*********
Happy stitching my friends !