14 décembre 2014
a little needle-book she had made from bits of silk and soft white flannel."
Little House on the Big Woods
Laura Ingalls Wilder
******
Sold, thank you !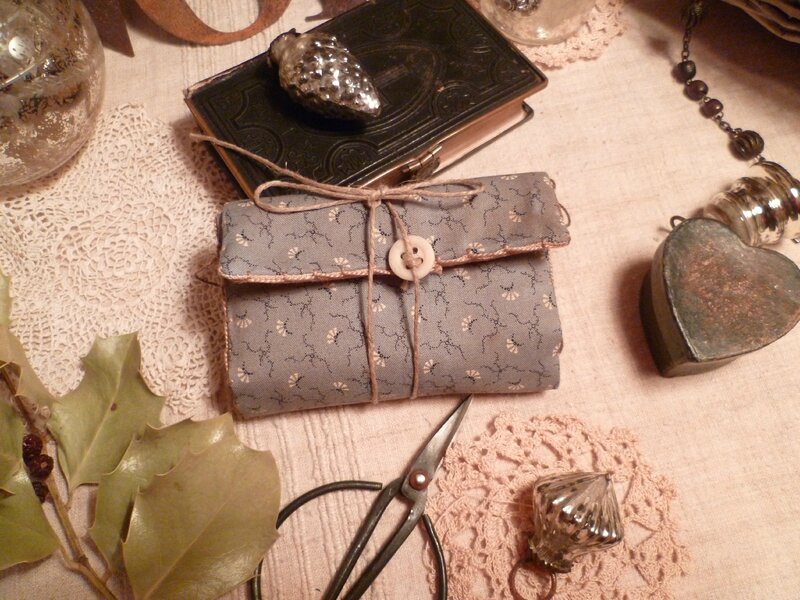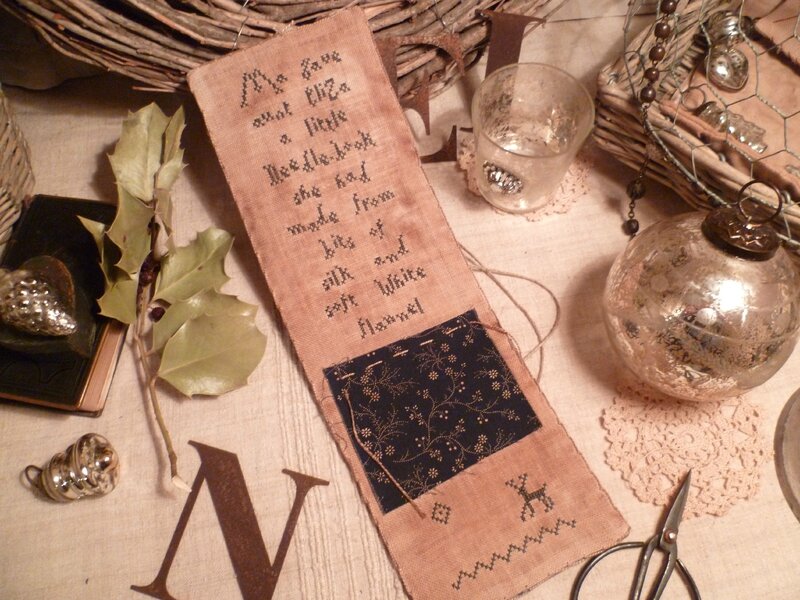 Happy stitching my friends !!!
07 février 2014
HAPPY BIRTHDAY TO LAURA INGALLS
born on 7th February 1867
*****
Once again, I got inspiration from Laura Ingalls:
Ida Belle Wright was one of her best friend so I imagined
that Ida did this sweet token of affection for her dearest friend ...
*****
This E-Pattern is available
Completed pouch is sold, thanks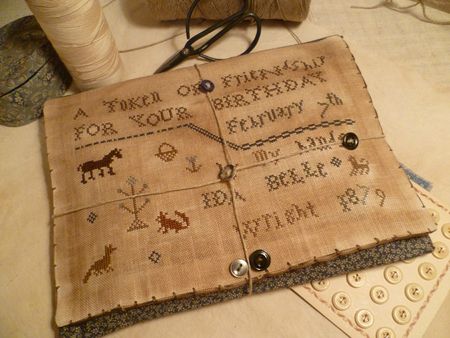 Click Click to enlarge the pics !
*****
Thank you for visiting and come back often!!
Smiles
HAVE FUN STITCHING !!!
23 août 2013
Pattern available
Completed Pocket SOLD, thank you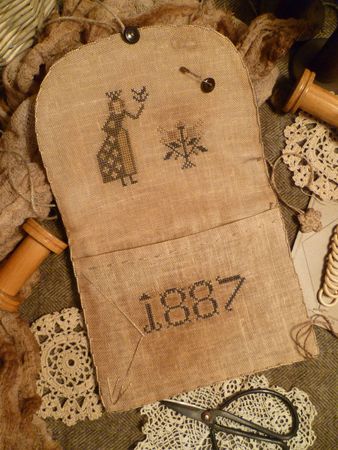 Thanks for visiting !!!
02 mai 2013
I am happy to show you my latest pattern.
It is a pocket roll in which you can store threads, scissors
and all your sewing supplies.
The pattern is available HERE
Thanks for visiting !
16 août 2012
I just felt like stitching and sewing a little project,
using my scraps of early blues ...
I imagined this fast to be stitched pinkeep and I also enjoyed covering some buttons !
************
(The completed pinkeep is sold, thanks)
HAVE FUN STITCHING !!!
25 juin 2012
No ! I haven't been traumatized by my irregular verbs !!!
LOL !!! I just wanted to create a funny pillow in which I could store my scissors !!!
This is my latest e-pattern
it is available HERE in my Etsy Shop
******
The Completed Pillow is SOLD, thanks
*****
Thanks for stopping by !!! HAVE FUN STITCHING !!!