08 octobre 2014
At the moment, I am reading "Laura Ingalls in the Big Woods"
and each sentence is a precious source of inspiration ...
The word "attic" has a very special meaning since it reminds me of my beloved grandparents
who lived in Burgondy and who took care of me
when I was a little girl ...
*****
Sold, thank you !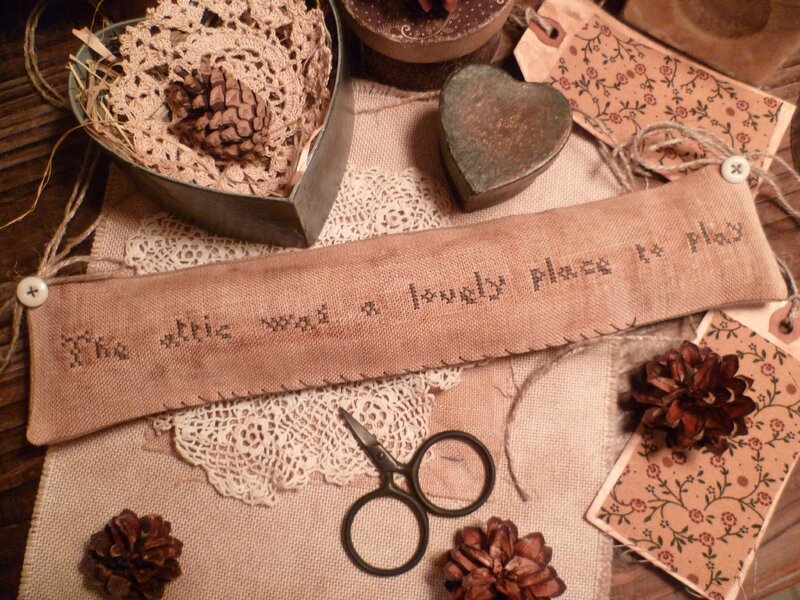 HAPPY STITCHING my dear friends !!!
Have a great week !!!
01 octobre 2012
This pattern is dedicated to my beloved mom and dad
With Love, your loving daughter
*****
This E-pattern is available
in my ETSY Shop
*****
Sorry,the completed pouch is SOLD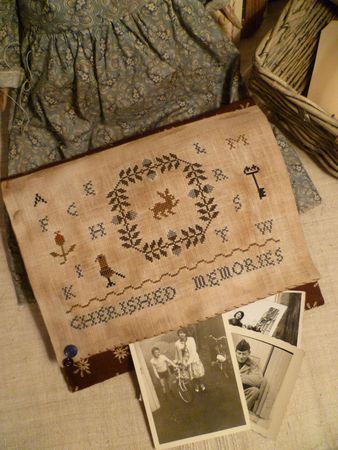 *****
If you are interested in this pattern or
any of my previous patterns / pillows,
feel free to contact me HERE