15 août 2015
For this new pattern, I got inspiration from LAURA's love for animals
In one of her books, Laura INGALLS wrote:
"They were beautiful little horses, and Pa said they were not really ponies;

they were western mustangs.

When Laura asked what their names were,

Pa said that she and Mary could name them.

So Mary named one, Pet, and Laura named the other, Patty."
*****
Pattern available HERE
Completed Pouch SOLD, thank you !!!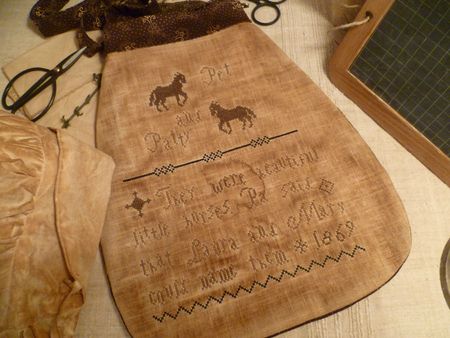 HAVE FUN STITCHING !!!
15 juillet 2015
ditty bags ?
Personally, I love them. So I have decided to sew a couple of them
using some of my new fabrics and since I don't like to waste the smallest scrap of fabric,
I also sew two smaller ones !!!
******
EDIT July 16th 2015: RESERVED, THANK YOU !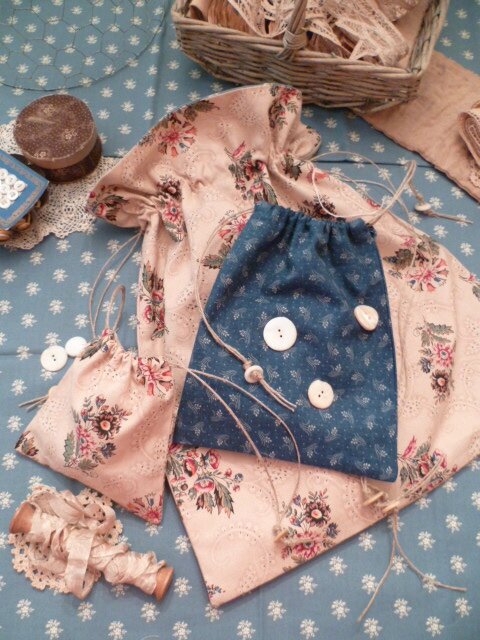 More Pics !!! Click to enlarge !!!
Outside:Enduring Legacy by Judie Rothermel for MB

Inside: Threads of Time by Julie Hendricksen for Windham Fabrics
Have a great day !!!!!!!!!!
11 juillet 2015
for a new set including a colonial pouch and
a little ditty bag
********
RESERVED, thank you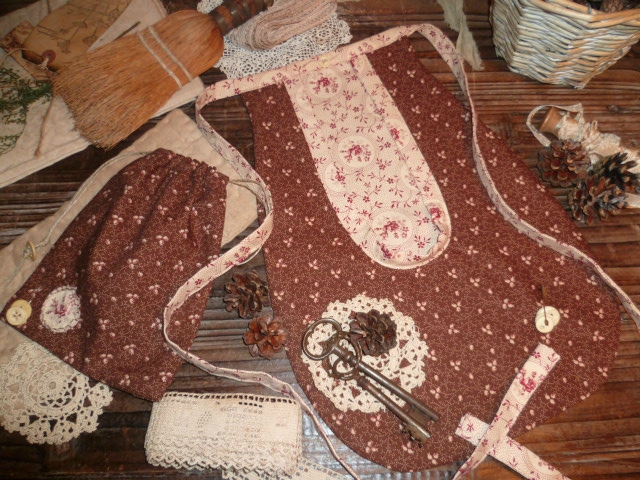 I've sewn this pocket from wonderful reproduction calico fabrics.
Treenware & Berries By Pam Buda For Marcus Brothers Fabrics for the outside
and Civil War Ladies By Judie Rothermel For Marcus Brothers for the inside
******
More Pics !!!
Have a great WE !!!
25 juin 2015
I think I'll never get enough of bonnets ...
after blue bonnets ... I am experiencing kaki bonnets !!!lol
******
Available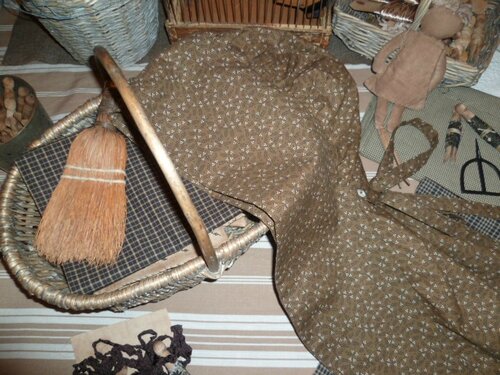 I love my lil' broom !!!!!!!!!!!!!!!!!!!!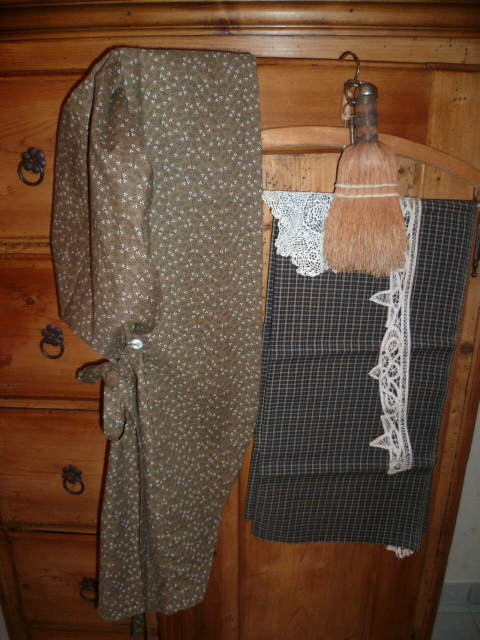 Have a nice day sweet friends ...