15 décembre 2015
Very simple and prim pillows ...
I also sew 3 little ditty bags in order to use my scraps of fabrics ...
*******
Sold, thank you !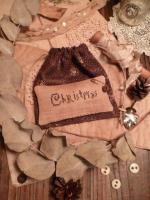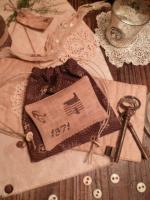 Have a great day !!!!!!!!!!!!!
12 décembre 2014
are available on my Etsy Shop
You can see them all
A little treat will be added to every package
******
Set of 2 prim stockings (SOlD, thanks)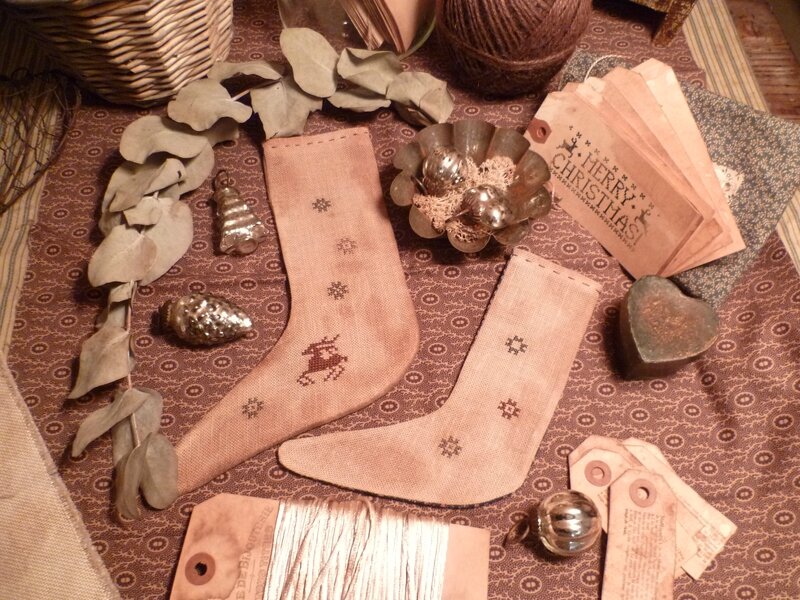 Winter in the Big Woods with Laura Ingalls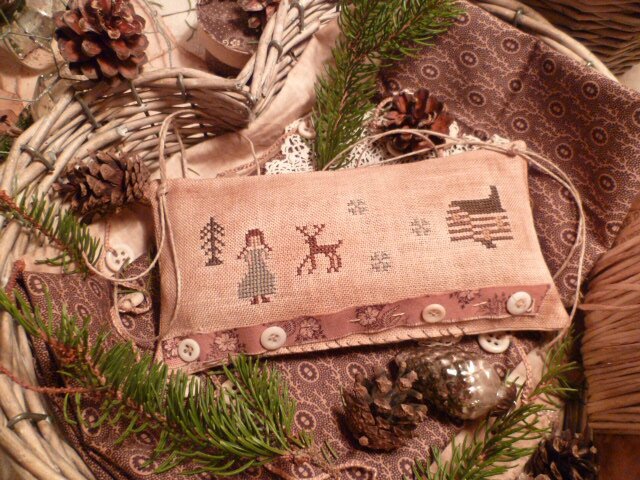 Winter in the Big Woods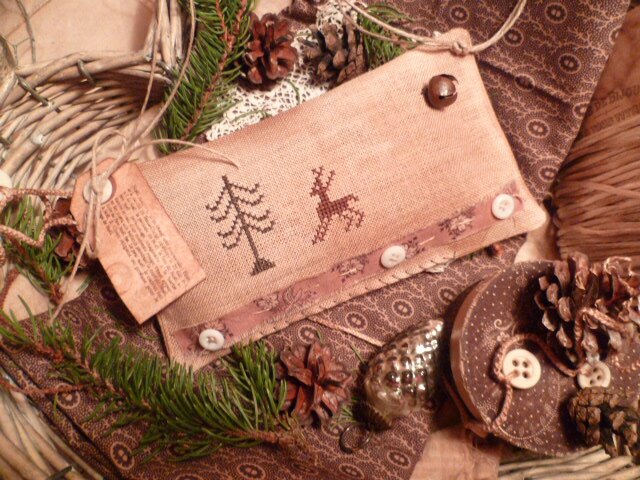 Enjoy stitching my dear friends ...
20 novembre 2014
Little House in the Big Woods is one of my favourite books in the whole series.
I love the fact that Laura describes the daily routine
and many things that were part
of her life as a pioneer girl.
I have learned a lot of things and
I have already read it at least four or five times.
***********
(The completed pouch is sold, thanks)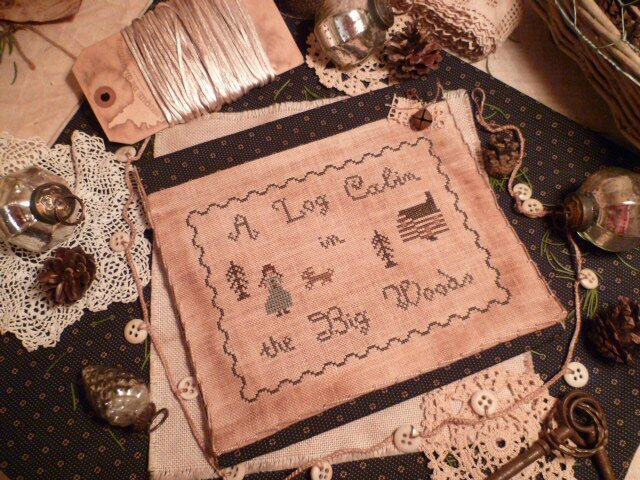 (I have sewn a little pouch but for those of you
who fear sewing, the size is perfect for a little pillow !)
Enjoy stitching !!!
15 octobre 2013
and everything was snug and cosy.
This sentence is an extract from the book "Little House in the Big Woods".
Laura tells her readers about the fact that
she enjoyed very much playing with her sister Mary in the attic of their log cabin ...
It reminded me of my grandparents'attic so I could not resist and created that sweet little pattern ...
*****
(The completed pillow is sold, thanks)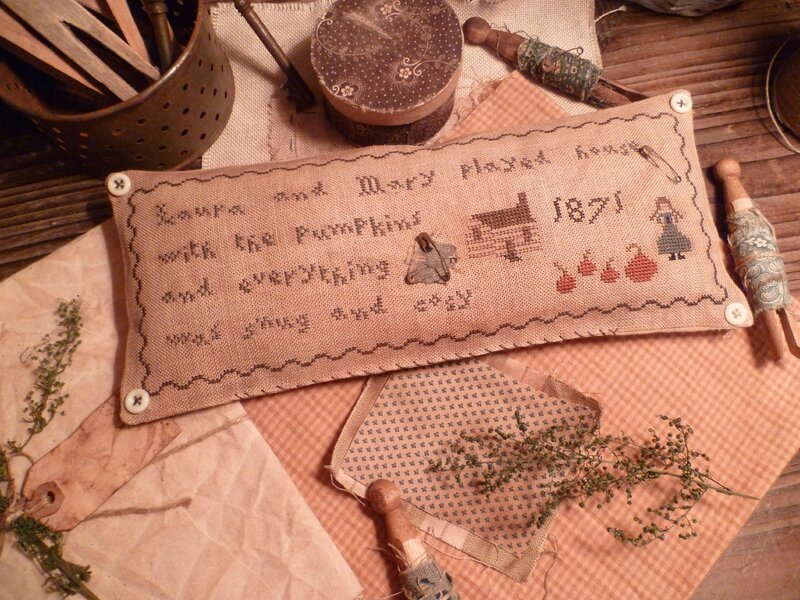 ******
Thanks for visiting !!!