14 novembre 2014
piece out the lining of scraps of blue silk from the scrap bag."
By the Shores of Silver Lake
Laura Ingalls Wilder
*****
To celebrate Christmas 1879,
Ma, Carrie and Laura decided to sew a lovely hood for baby Grace.
*****
Sold, thank you !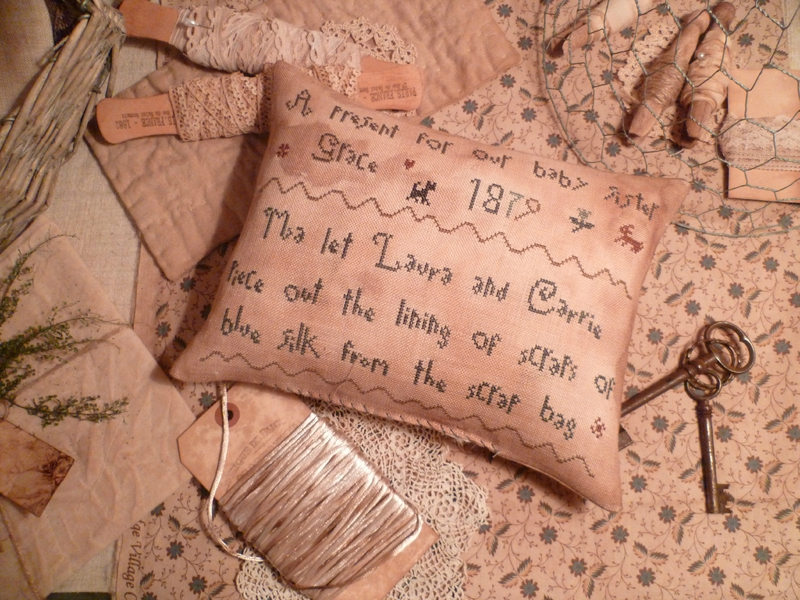 Happy stitching my dear friends !!!