14 juin 2014
... from the thread on which it hung from the sky
and give it to her."
Laura Ingalls Wilder, Little House on the Prairie
*********
Maybe some of you will stitch this pattern to pay tribute to their father since it is about
a father and his daughter.
My father was in my mind while stitching this design ...
he passed away 11 years ago ...
*********
A NEW PATTERN by THE BLUE ATTIC
available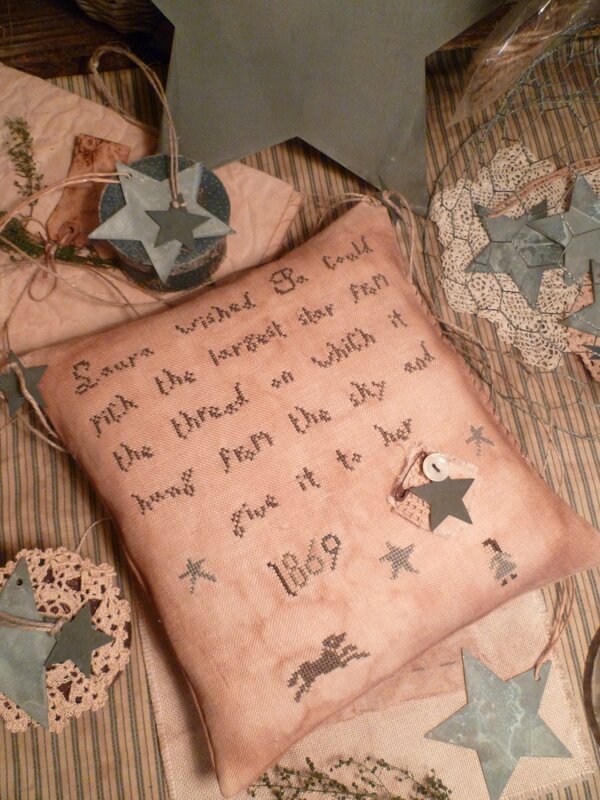 Happy Stitching my dear friends !!!